Earlier today at the Korakuen Hall fight fans had the chance to see fast rising prospect

Ryota Yamauchi

(4-0, 4) [山内涼太] extend his perfect record as he took on Indonesian visitor

Rio Nainggolan (4-9, 3).

Yamauchi, one of the most talented Japanese novices, had impressed us in recent performances and this looked like a stay busy bout for the prospect rather than a positive move forward. He however refused to over-look Nainggolan and boxed smartly, respecting the Indonesian southpaw and picking him apart in the opening round.

It would have been easy for Yamauchi to get excited

and try to take out the visitor quickly, taking risks he didn't have to take. Instead he really used his brain and at the end of the opening round dropped Nainggolan with a brutal straight right hand to the body.

Having dropped Nainggolan in the opening round Yamauchi used round 2 as a round to tune up his jab. It wasn't exciting to see, but it was rather interesting to see the novice show how versatile his jab is and how how intelligent his footwork is.

He finally began to actually try to finish the bout in round 3, the same round that it Nainggolan was stopped by Petch CP Freshmart, Juki Tatsuyoshi and Carlo Caesar Penalosa. This caused the Indonesian to try fighting back but at no point did Yamauchi look bothered. Instead the Japanese fighter looked dangerous, composed and rather spiteful, dropping the visitor near the end of the round.

Sadly Yamauchi was denied a highlight reel finish when Nainggolan pulled out between rounds 3 and 4. Despite the lack of big ginisjh Yamauchi, once again, impressed and we would be really surprised if he doesn't fight for a title in 2019. He is one of the best prospects not just in Japan but in world boxing right now.
Powered by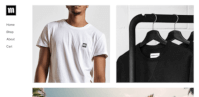 Create your own unique website with customizable templates.