Over the last week or so the controversy in boxing has mainly focused on AIBA and the poor decisions that we've been seeing in the Rio Olympics. This past Friday however the controversy returned to the professional side of the sport with touted Kazakh Bakhtiyar Eyubov (11-0, 10) being the benefactor, as he took a controversial win over Karim Mayfield (19-4-1, 11).

Eyubov had entered the bout as the betting favourite, with some picking him as one of the best emerging punchers in the sport, and he had shown that power last time out against Jared Robinson. There was however a lot of unanswered questions about the Kazakh,such as "what happens when he faces someone who can take his power?" and "Can he fight for more than 3 rounds?"

Last night we saw both of those being answered, sort of, with neither answer being a good one for Eyubov.

From the early stages he was struggling with Mayfield's aggression and work rate. The America knew when to attack and when to hold and gave Eyubov no chance to settle into a rhythm. The Kazakh could well have been 4 rounds down as we entered in to round 5, and worryignly for Eyubov he had never previously been beyond 3 rounds,

The unbeaten man managed to find some momentum in the middle rounds, fighting his way in to the contest in rounds 5 and 6 however any momentum he seemed to be generating was lost in round 8, after he was out fought and later deducted a point for going low. Things went from bad to worse for Eyubov who looked like he had run out of ideas in round 9 before being out jabbed by Mayfield in round 10, whilst running very low on gas.

It seemed like a clear win for Mayfield, who had out skilled, out sped, out fought, out thought and out worked the Kazakh puncher, who had his moments. At the end however the judges shocked us all giving a split decision to a very, very fortunate Eyubov, who had done little to deserve the win.


Tonight fight fans in the US will get the chance to see hard hitting Welterweight hopeful Bakhtiyar Eyubov (10-0, 10) return to face his biggest test so far, as he takes on fringe contender Karim Mayfield (19-3-1, 11). The bout is a really good gut check for the unbeaten Kazakh fighter and a chance for Mayfield to get his career back on track after losing 3 of his last 4, suffering losses to Thomas Dulorme, Emmanuel Taylor and Dmitry Mikhaylenko.

Despite the clear edge in experience, in both quality and quantity, Mayfield is actually the under-with the bookies expecting him to fall to 1-4. He's been priced at 2/1 to pick up the upset and derail the fast rising Kazakh destroyer, who has never been beyond 3 rounds. Mayfield, who has never been stopped, will know that he's being written off but will know that if he can see off the early storm he could become very dangerous in the later stages.

For those wanting to back the destructive "Bakha Bullet", who is stepping in a big way here, the best price is 4/11 for him to win. If he wins we suspect he'll find himself in the world rankings when they are updated over the coming weeks and put into the mix for a world title eliminator in 2017, despite only having a handful of rounds. If he can stop Mayfield, something that Dulorme and Mikhaylenko couldn't do, then he would make a huge statement in the Light Welterweight and Welterweight division.


Last night US fans watching Showtime got a real treat as they saw Kazakh destroyer Bakhtiyar Eyubov (10-0, 10) [Эюбов Бахтияр] step up in a big way, and impress as he destroyed American Jared Robinson (16-3-1, 7) in very eye catching fashion.

The Kazakh, making his mainstream US TV debut battered Robinson from the first bell, dropping the American twice in the opening round, once in the second and then, finally, seeing off Robinson in round 3 to put the American out of his misery.

Going in to the bout Eyubov had promised to go in with the intention of stopping Robinson and that showed. What we didn't really expect was that Eyubov would set social media alive with his post fight celebration, which can be seen opposite.

Although not yet ready for a world title shot, last nights fight did show how destructive the Kazakh was and it's now clear that he's going to become a TV staple over the coming years. Last nights win certainly helped him create some buzz, and hopefully that buzz will continue to grow through the rest of this year.
Powered by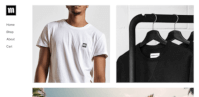 Create your own unique website with customizable templates.