<試合決定のお知らせ>OPBFライトフライ級14位の矢吹正道(緑ジム)は3月21日(祝日)、沖縄の豊見城市民体育館メインアリーナで日本ライトフライ級3位、WBC同級34位、大保龍斗(横浜さくらジム)と50キロ級・8回戦で対戦することが決定。イベントは12時半開始予定。名古屋からの観戦ツアー検討中。 pic.twitter.com/7vAoVeojAt

— 岡庭 慎 (@makotookaniwa) January 29, 2019

Earlier today we learned of the latest plans for hard hitting

Japanese Flyweight

Masamichi Yabuki

(8-3, 8) [佐藤政道], who is set to be back in the ring on March 21st to face off against domestic foe

Ryuto Oho (12-4-1, 4) [大保龍斗] in an 8 round bout at 50KG's

Yabuki, who was in action this past weekend stopping Korean contender Min Chul Bae (5-2-1, 4) [배민철], looks like he's going to be seeking a break out year and a win over Oho would essentially set him up for a potential Japanese title fight.

Oho, the Japanese Youth Light Flyweight champion, has won 3 in a row coming into this bout and seems to be getting career back on track following back to back losses.

At the moment the full details of this card haven't been announced, but are expected to be made public shortly.
Powered by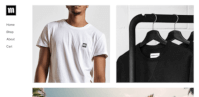 Create your own unique website with customizable templates.