The final bout of an early card on ESPN5 saw the unbeaten Dave Penalosa (14-0, 10) take on Tanzanian visitor Twalib Tuwa (21-6-2, 14), and make it 4-0 (4) for the Philippines against Tanzanian visitors as he stopped Tuwa in the second round.

The opening round saw Penalosa applying educated pressure as he stalked his man. Tuwa on other hand was on the retreat, backing up none stop and looking to avoid the aggression of the local favourite who was looking dangerous. Tuwa's survival instincts worked for much of the round, but he was dropped late in the round as Penalosa's pressure and power paid off.

The second round saw Tuwa trying to fight back against Penalosa to begin with, but he was punished for showing some ambition and was rocked hard. He retreated, like a hurt animal, and the Hunter went to work, before landing a gut busting left hand to the mid-section of Tuwa, who went down hard and stayed down for the count in agony. That was despite the fact referee Danrex Tapdasan seemed to give a very slow count, giving the visitor every chance to continue if he wanted.

For Penalosa this is his second win this year, following almost 2 years away from the ring, and it seems clear he's wanting to make up for lost time and will be using these opportunities on ESPN5 to do so. He looked sharp, aggressive and exciting and hopefully we'll see him fight again this year

Tuwa on the other hand was dire. This is the 4th time he has been stopped, with other notable stoppage defeats coming to Kwanpichit OnesongchaiGym and Japhet Uutoni, both several weights lighter than this bout.

Whilst much of our focus over the last few days is on this coming Sunday, there was some action this past Wednesday with Filipino fans in Pasay City getting the chance to see a pair of title fights, both of which resulted in new champions being crowned.

One of those title bouts saw the under-rated Richard Pumicpic (18-7-2, 6) claim the WBC International Super Bantamweight title with an 8th round technical decision over the previously unbeaten Joe Noynay (10-1-1, 3). The bout ended after Pumicpic suffered a cut from an accidental headclash and, following the WBC's rules, Noynay was deducted a point as a result. That point did make a difference to the scorecards with all 3 judges scoring the contest 76-75 to Pumicpic. Head it not been for the WBC's rule this would have been a 76-76 draw.

The other title bout saw the once beaten Jeffrey Francisco (14-1-1, 1) claim the WBC EPBC Bantamweight crown with a split decision win over Japanese southpaw Yusuke Suzuki (6-3, 4). On paper this one looked like a straight forward win for Francisco, who got off to a great start dropping Suzuki in round 2, but the reality is that Suzuki is better than his record suggests and he gave Francisco a very tough test. That's despite one judge having it widely in favour of Francisco.

Other notable results from this card included an opening round win for hard hitting prospect Allan Vallespin (6-0, 6), who blew away journeyman Jomar Borbon (4-24-2, 2), a 4th round win for Dave Penalosa (11-0, 8), who easily saw off Menard Zaragosa (6-23-1, 4) and a 6 round decision win for former world title challenger Silvester Lopez (26-11-2, 18), who out pointed Jeson Berwela (4-22, 2).

Powered by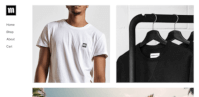 Create your own unique website with customizable templates.