Earlier today the Kadoebi Gym announced that they had signed former OPBF Middleweight champion Koki Tyson (13-3-2, 11) [太尊 康輝], who has now left the Mutoh and been transferred to the Tokyo based Kadoebi.

The power punching Middleweight hasn't been seen in the ring since losing a controversial bout to Yasuyuki Akiyama [秋山 泰幸] in December 2017.

Tyson's rise through the ranks was an exciting one . Despite drawing on debut and being stopped in his 4th professional bout he would go on to win the 2013 Rookie of the Rookie of the Year, defeat former Japanese champion Sanosuke Sasaki in 2015 and fight for the OPBF and JBC Middleweight titles in 2015. He lost in his first title shot, to Akio Shibata, but learned from that loss and would win the OPBF title in 2016 from Dwight Ritchie, putting on a very mature and accomplished performance. He would defend the title twice before losing the belt last December.

At the moment his ring return hasn't been confirmed, though we would expect it to be no later than March, and could potentially be a lot earlier with Kadoebi looking to keep him busy. It's worth noting that Kadoebi do have another notable Middleweight among their ranks, Shoma Fukumoto (12-3, 10) [福本祥馬], and it could be that this decision has also been taken to guarantee both men good sparring internally as well as giving Tyson a chance to rebuild his career.

Powered by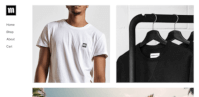 Create your own unique website with customizable templates.