The JBC (Japanese Boxing Commission) has long been one of the most proactive boxing commissions anywhere on the planet, and have essentially been one of the gold standards, along with the BBBofC (British Boxing Board of Control). They do make mistakes, but they tend to be forward thinking, and attack problems progressively with things like the multi-tier licensing system, to keep domestic bouts competitive, and the prohibited invitation boxers list, to prevent weak imports from flooding the market and either put up no effort or lacking the skills needed.

The latest issue to effect Japanese boxing in a big way has been the issue of weight, with a lot of fighters missing weight in 2018. At one point it was almost weekly with fighters cancelling bouts due to weight issues, or making it to the scales only to have to cancel the bout after being unable to make weight. It's an issue that really exploded this year and the JBC originally had no set answer to it, with numerous bouts being cancelled, and several fighters being given significant punishments.

Today we finally saw the JBC put their foot down on fighters missing weight, and announcing their punishment, and rules, going forward from September 1st.

Firstly they announced a change in in the participation of the weigh in.

If a fighter is more than 3% heavier than the limit they ate trying to make the bout will be cancelled, there will be no secondary weigh in and the fighter will then be given a punishment for missing weight. If a fighter originally weighs in less than 3% of the limit they will continue to get a 2 hour grace period to make weight. If a fighter cannot make weight they will either see the bout being cancelled, or be forced to take part in a same day weigh in, with the same day limit set at the original contract weight limit +8%. If a fight cannot make weight for the same day weigh in, the contest will be cancelled..

They they also spoke about the punishments

When a fighter has a bout cancelled they will be fined and made to pay a penalty to the scheduled opponent and will be suspended with 1 year with mandatory requirement to move up in weight, with the manager of the fighter also being reprimanded. If a bout isn't cancelled, yet a fighter still fails to make the original weight, they will be fined 20% of the purse, with a 6 month suspension to follow the bout.

It's going to be interesting to see the rules in effect, and see if it does cut the amount of bouts cancelled due to fighters failing to make weight. Potentially it will stop fighters trying to cheat on the scales, and if it works we suspect others may copy the JBC's concept, though may set their own limit and punishments, in the future.
Powered by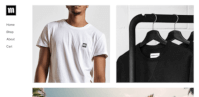 Create your own unique website with customizable templates.