Back in October we spoke excitedly about Korean teenager

Jeong Han Cha

(4-0, 4) [차정한], who had just scored his third win at the time. Today he was back in the ring and again picked up a stoppage win, as he took out

Gun Ho Lee

(3-2, 1) [이건호] in 3 rounds.

The bout was the second meeting between the two, who also fought in February when Cha stopped Lee in 2 rounds, and despite this one going longer the 18 year again picked up the win and continued his momentum, which is really building up more than that of almost all his countrymen.

​Although footage of this bout isn't available, yet at least, we have been told that Cha again impressed.

It's too early to claim that Cha will rebuild the Korean scene, but he did make it into our "19 for 19" list, in the teenager's section, and he does look like a genuinely fun, exciting, hard hitting prospect. He's probably not going to single handedly put Korean boxing back on the map, but he could be part of the charge that does eventually help Korean boxing get back on it's feet.

We do have high hopes for Cha and really hope BoxingM help him develop his skills and experience, rather than push him into international bouts before he's read. He's one of the very best things in Korean boxing, and should be matched like the promising youngster than he is.

For those who want to read the first the aforementioned "19 for 19" you can click here

19 for 19: Part 1 - The Teenage Prospects

and see what we said about Cha there.

It's not often that we get tipped off on Korean prospects, sadly, but this past week we were given a rare tip off in regards to 18 year old prospect Jeong Han Cha (3-0, 3) [차정한], who scored his third win last weekend and looked like a real one to watch.

The youngster was up again Shin Hee Min (1-1) [민신희], who has fought with some success in MMA and had won his boxing debut back in July. Despite Min's combat sport experience he was made to look like a ring novice against the sharp, accurate and exciting southpaw teen.

Midway through the round Cha landed a hard left hand that seemed to hurt Min, Min tried to fire back but it seemed to just stir up Cha who would show off his combination punching before landing two dynamite left hands through the guard of his foe. Min would recover to his feet and see off the round, but it clear that Cha was one to watch.

In round 2 Cha would again look like a devastating puncher, dropping his man hard after around 30 seconds of the round. Not only had Min been dropped but his nose had been busted wide open in what was a brutal finish from the youngster.

Whilst we genuinely impressed by Cha, especially with his aggression and power, there is a real roughness to him and we suspect that his team know he's a raw puncher right now. Thankfully that gives them something to work on, and if they do develop his boxing skills he may well be a rare shining light in the world of Korean boxing.

A big thanks to the brilliant The Fight Pod for bringing Cha to out attention!

Powered by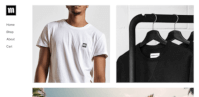 Create your own unique website with customizable templates.