On December 9th in Moscow there will be a notable amateur card, featuring a total of 8 bouts, with Russia pitting some of their best fighters against some of the best from around the world. For us there are 3 bouts worthy of not, featuring 3 top fighters from Asia.

One bout, at 57KG's, will see Russian fighter Albert Batirgaziev battle Thai standout Chatchai Butdee, who won the 2013 World Amateur Championships, the 2015 Asian Championships and competed at the 2012 and 2016 Olympics.

Another bout will see Uzbek fighter Iqboljon Kholdorov take on Shakhabas Makhmudov in a bout at 69KG's. This is a less notable bout than the other two, though should be a very competitive contest, with both men wanting to end 2018 with a big win.

As far as we're concerned the key bout is at 52KG's where Uzbek standout Hasanboy Dusmatov, a 2-time Asian Championship winner and Olympic champion, will take on Tamir Galanov, who claimed a bronze medal at the 2017 World Amateur Championships, where he gave Cuban great Yosvany Veita his toughest bout. Despite being at the lightest weigh it's being regarded as one of the biggest bouts on the show and will be one of the final bouts on the card.


W don't often report on amateur boxing but we need to admit that there was a huge story from Kazakhstan recently, regarding the 2017 Asian Championships in Tashkent. That story is that two of the top Kazakh stars will be absent from the competition as they have time away from the ring to rehab and recieve treatment.

The fighters in question are 2013 champion Zhanibek Alimkhanuly (1-0, 1 in the professional ranks), who also impressed at the 2016 Olympics, and 2-time medal winner Adilbek Niyazymbetov, who is best known as a 2-time Olympic silver medal winner. The two men compete at 75KG's and 81KG's respectively and are two of the real stars of the team with both men boasting strong pedigree and proven skills at this level.

Although the two men missing from the competition does weaken the Kazakh team the team coach Myrzagali Aitzhanov does seem confident that the team has two good replacements for the stars and that the team will still be a very strong one, potentially the strongest at the competition.

For those interested the competition begins on April 30th and ends on May 7th and is a qualifying event for the 2017 World Amateur Championships in Hamburg. In total 200 fighters from 29 countries will compete in Uzbekistan, among those are Olympic champions Hasanbay Dusmatov and Shahobiddin Zoirov, who are both going to be looking to replicate their success last year in front of a home crowd here.

The Olympic boxing really is coming to an end and today fight fans had only 3 bouts in total, all 3 of which were finals. Sadly for fans of Asian boxing there was only one Asian in action, Uzbek Bektemir Melikuziyev.

The 75KG Uzbek had impressed through much of the tournament but was unable to over-come Cuban star Arlen Lopez, who impressed all 3 judges to take home the win, and the gold.

Whilst Melikuziyev was the only Asian to fight he wasn't the only Asian Olympic fighter to have some attention in the last 24 or so hours. As we've seen confirmation that Olympic gold medal winner Hasanboy Dusmatov, also from Uzbekistan, is turning professional.

The talented 23 year old Light Flyweight signed with South African promoter Golden Gloves, the Rodney Berman outfit that has worked with a number of intriguing fighters over the last few years.

Berman had said he's hoping to have his newest signing in action in December before keeping him busy in 2017, with the plan being for him to fight 3 times during the year.

Powered by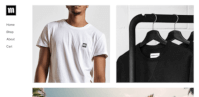 Create your own unique website with customizable templates.