Heavy handed Filipino fighter Romero Duno (18-1, 14) showed that he was still a work in progress on Saturday night as he defeated Ezequiel Aviles (16-3-3, 6), but had his defensive flaws picked apart at times by the gutsy Aviles.

In the opening round Duno's power was the difference, as he dropped Aviles at the end of the round to secure a 10-8. Other than the knockdown there had been very little to separate the two men in the opening stanza with Aviles boxing well, picking his spots and taking advantages of Duno's defensive openness. The right hands from Aviles were landing at will but they never seemed like they effected the Filipino.

Aviles would continue to pick apart the holes in Duno's defense through out the fight, but lack the power to ever make Duno respect him. Instead it was Duno's power that really acted as the difference and Aviles was reacting significantly more to his shots than the other way around. That was particularly notable in round 6, when Aviles was dropped by a huge right hand. Aviles recovered but was dropped again later that same round for Duno to secure a 10-7 round.

A slowing Duno would be outboxed for much of round 7 and round 8, but finished the fight by wobbling Aviles on the bell, again showing just how heavy handed he is, but will have been disappointed with Aviles going the 8 round distance with him. He will also have been disappointed in being hit as much as he was. However with a 10-8 and a 10-7 in his favour Duno really had no issues with getting the decision, with all 3 judges scoring it 78-71 in his favour.

Against better competition Duno will have to tighten up, though he's a smart fighter who landed some eye catching counter shots. If he can sort out his stamina, tweak his footwork and tidy up his defensive flaws, he can go a long way. There is however a lot of work to do with Duno before he begins to look at world level competition. He's a fun fighter, who will continue to get fights in front of the cameras and seems a very likable fighter, but there are clearly areas to work on which were shown by this performance.
Powered by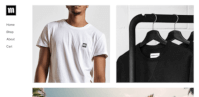 Create your own unique website with customizable templates.