Yesterday we reported that

Sanosuke Sasaki

(11-4, 5) [佐々木左之介] was set to battle former Japanese Welterweight champion

Nobuyuki Shindo (17-4-1, 6) [新藤 寛之] on November 14th at the Korakuen Hall. Now we have more details on that card, which was formerly announced as Dangan 171 earlier today.

One of the chief supporting bouts will feature Japanese ranked Ryoichi Tamura

(7-2-1, 4) [田村 亮一] and 2015 Super Bantamweight Rookie of the Year

Renji Ichimura

(7-3, 6) [市村 蓮司]. The bout is really well matched on paper, with both men winning 7 of their 10 career bouts, but they have fought at different levels with Tamura being more proven, courtesy of bouts against the likes of Kenji Kubo, Hideo Sakamoto and Yuki Matsudo. Despite Tamura facing more notable names Ichimura has the edge in power and is the puncher coming in to this match up.

Another great supporting bout will see the unbeaten

Daishi Nagata

(7-0-1, 4) [永田 大士] face the struggling

Quaye Peter

(9-7-2, 5). Nagata enters the bout ranked in the top 5 by the JBC at 140lbs ​and has been impressive, at times, however he has been fortunate to remain unbeaten and Peter could be the one to end that unbeaten run. On the other hand Peter is a very inconsistent fighter and wins over Kazuya Maruki and Ryoji Tanaka have been joined by some disappointing defeats, at his best he could easily beat Nagata but that inconsistency has been a huge issue through his career.

In a really intriguing contest we'll see two JBC ranked Super Flyweight's facing off. This bout sees the wonderfully talented but light hitting

Jo Tanooka

(13-3-3, 1) [田之岡 条] takes on the "win-some lose-some"

Ken Achiwa

(11-11-4, 4) [阿知和 賢]. Tanooka is one of the best pure boxers in Japan, and scored his only stoppage win last time out, despite being talented he can be out fought and Achiwa will be trying to turn the bout into a fight. Although Achiwa's record is less than spectacular he has gone unbeaten in his last 5 bouts, including a draw with Tatsuya Takahashi and a win over Ganbare Shota.

Also on this card will be the fast rising

Hiroto Kyoguchi

(3-0, 3) [京口 紘人]. His opponent hasn't been confirmed but Dangan have reached out to Filipino fighters ranked by the OPBF in the hope of securing a solid opponent and helping Kyoguchi move towards a title fight in 2017, likely an OPBF title fight.

Related-

​

Former Japanese champions set to face off on November 15th!

Earlier today we were informed that 2015 Rookie of the Year MVP Renji Ichimura (6-2, 5) [市村 蓮司] would be back in action on March 13th in a 6 round bout against the once beaten Takuya Mizuno (7-1-1, 7) [水野 拓哉].

The bout will be the headline bout for the show, "Super Fight Vol.48", and will be scheduled for the 6 round distance.

Ichimura made a name for himself last year, winning 4 of his 5 bouts. Those included opening round KO wins against Jin Miura in the Eastern Japan Rookie of the Year final and against Takaaki Kanai in the All Japan final. Despite having two losses he is a genuinely dangerous fighter who has recorded 4 opening round stoppages in 8 bouts and is really dangerous in the early stages of bouts.

Of course Ichimura isn't the only one with power coming in to this bout with Mizuno having stopped everyone he has beaten so far, including 4 stoppage wins last year in a combined 8 rounds. Whilst he was beaten last time out, losing a close decision to Tenta Kiyose, that was in the West Japan Rookie of the Year final.

Given the styles and power of both men this really should be a treat for fans at the Aioi Hall in Aichi.


Early on Christmas saw the announcement of the December winners of the Japanese monthly awards, the final monthly awards of the year, and it was a good day for Teiken.

The MVP for the month was Teiken's heavy handed Super Featherweight

Kenichi Ogawa

(17-1, 14) who claimed the OPBF title on December 14th when he beat the previously unbeaten

Rikki Naito

via technical decision. The win for Ogawa was a coming out win and he's now proven that he deserves to be regarded among th eother top emerging Super Featherweights from Japan, including Naito and Masayuki Ito.

The Fighting Spirit award was won by Ogawa's Teiken stablemate

Yasutaka Ishimoto

(27-8, 7), who claimed the Japanese Super Bantamweight title on December 21st when he beat Yusaku Kuga in a thriller for the then vacant title.

The State of the Art award was also won by a Super Bantamweight,

Renji Ichimura

(6-2, 5). Ichumura was the winner in this year's Rookie of the Year at 122lbs, when he stopped fellow finalists Takaaki Kanai in just 96 seconds.
Powered by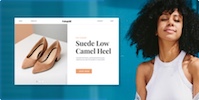 Create your own unique website with customizable templates.