A couple of weeks ago we had the East Japan Rookie of the Year finals, determining half of participants in the All Japan finals in December. Today we saw the other part of those finals being decided, as we had the West Japan Rookie of the Year finals.

The Minimumweight winner was 18 year old Sora Takeda (3-1) [竹田宙], who took a close yet unanimous decision win over Shintaro Ryoko (4-3-1, 1) [龍虎慎太郎]. The judges all had Takeda winning, though one judge did have the bout 39-38, whilst the other two judges had it 39-37.

The Light Flyweight bout saw Tetsuya Mimura (6-0) [見村徹弥] extend his unbeaten record, as he took a unanimous decision over Alex Ota (2-3-1) [太田アレックス]. On paper this one always looked like going the distance and despite the win we do wonder how far Mimura can go with such a lack of power.

​The Flyweight winner was Yoshiki Minato (7-1, 2) [湊義生] score a 3rd round TKO win over Kyomu Hamagami (3-2-2, 3) [濱上京武], with Minato stopping Hamagami after landing a hurtful right and following up before Minato could recover.

At Super Flyweight we saw 19 year old Tetsuro Ohashi (5-0-1, 1) [大橋哲朗] claim an easy looking win over Shunichi Okazaki (4-1-1, 1) [岡﨑駿一], in what was on paper a real 50-50 match up, yet ended up being a shut out by Ohashi, who looked fantastic through out the whole contest.

The Rookie of the West Bantamweight champion was Yusei Fujikawa (3-1, 1) [藤川祐誠], who upset the previously unbeaten Ryuya Tsugawa (4-1, 1) [津川龍也] with majority decision. Separated these two through 4 rounds, and teenager Tsugawa can feel himself unfortunate.

​The unbeaten Hiroki Hanabusa (5-0-1, 2) [英洸貴] claimed the Super Bantamweight crown as he out pointed Yuna Hara (6-2-1, 2) [原優奈] with a clear decision victory to extend his unbeaten record and advance to the All Japan final.

The Featherweight crown was won by Yuri Takemoto (4-1-1, 3) [竹本雄利], who scored an opening round win over Teru Nobita (3-1-1, 2) [嶋田光高]. The talent Takemoto scored two knockdowns, with the referee stopping the bout after the second one.

​The 26 year old Takuya Ota (6-1-1, 4) [太田卓矢] claimed the Super Featherweight title with a majority decision win over Kanta Fukui (5-2, 4) [福井貫太]. There was almost nothing separating these two on the score cards and again it seems like the loser perhaps could himself unlucky.

Talented 19 year old Aso Ishiwaki (5-1, 3) [石脇麻生] won the Lightweight crown as he out-pointed Ryosei Niguma (3-2-1, 1) [二熊亮成] in a hotly contested 4 rounder.

The unbeaten 22 year old Shoma Okada (4-0, 2) [岡田翔真] claimed a decision win in the Light Welterweight final, over-coming Akio Tomita (3-3, 2) [冨田雅季雄], in a well contested but clear decision.

In the Welterweight bout, the final bout to actually be contested, Atsushi Matsui (4-0, 4) [入江弘樹] scored an opening round TKO win over Hiroki Irie (1-5, 1) [松井敦史], in a bout that looked like a mismatch on paper anyway.

There was supposed to be a Middleweight bout, but Hammer Gorilla (2-1) [ハンマー ゴリラ] abstained from the contest, giving Kazuki Kyohara (3-0, 2) [京原和輝] the walk over victory.

The award winners were Ohashi, who took the Skill Award, Ota, who won the Fighting Spirit Award, and Takemoto, who was award the MVP for the show.

---

Earlier today at the Korakuen Hall fight fans had the chance to see the 2018 East Japan Rookie of the Year finals. With the event deciding the East Japan Rookies of the Year and the East Japan representative for the All-Japan final in December.

The show featured 12 bouts in total, with no cancellations, and saw Rookies compete from Minimumweight to Middleweight, with Light Middleweight being skipped as usual. From those 12 bouts the big winners were Teiken, who saw 4 of their fighters go all the way and claim the East Japan titles.

The Minimumweight winner was 31 year old Tomoki Shibanuma (8-3, 2) [柴沼智樹], who took a 5 round majority decision over 24 year old Masatora Okada (4-3-1, 2)[岡田将人] in an all southpaw bout. This was competitive through out, though with neither man being much of a puncher it always seemed like we were going to the score-cards, which struggled to separate the men.

​At Light Flyweight it was another southpaw claiming victory, with Watanabe gym's Daiki Kameyama (6-2-1, 2) [亀山大輝] taking a unanimous decision win over Yuta Kono (3-5-1) [河野勇太], with all 3 judges scoring the bout 39-36 to Kameyama, who had actually come runner up in the East Rookie of the Year last year.

We got our first stoppage in the Flyweight bout, the second all Flyweight contest of the day. The bout saw Ryuhei Arakawa (6-2-1, 3) [荒川竜平] stop the previously unbeaten Kento Ota (4-1, 1) [太田憲人], in round 3. Interestingly Ota had stopped Arakawa back in April, so this wasn't just a major win from the Rookie stand point but also from a personal perspective for Arakawa and it also saw him picking up the Skill Award.

The Super Flyweight division saw our first orthodox winner, as 32 year old Shinobu Wakagi (3-1-1, 2) [若木忍] out pointed 19 year old Rui Ikari (4-1-2) [碇瑠偉], with a 4 round shut out. Despite failing to win his first 2 bouts Wakagi has now reeled off 3 straight wins and this Rookie crown gives is a good achievement.

The Bantamweight bout was won by heavy handed teenager Haruki Ishikawa (6-0, 5) [石川春樹], who took a majority decision win over Beverly Tsukada (3-2-2, 2) [塚田卓也]. Ishikawa had never gone before 3 rounds prior to today's bout, so today's win will do his development well. Sadly for the 30 year old Tsukada this is a pretty notable set back.

The first of the Teiken winners was Koki Mioya (5-1-1) [三尾谷昂希], who took the Super Bantamweight crown with a split decision win over Shota Ogawa (1-2-1, 1) [小川将太], in what was a battle between two 21 year old fighters.

The second Teiken winner was unbeaten Featherweight Hikari Mineta (5-0, 3) [峯田光], who stopped Yoshiki Nakamura (4-2, 3) [中村由樹] at the 3:03 mark of the opening round. Interestingly this win for Mineta was his third opening round stoppage win, whilst Nakamura saw his run of stoppage wins come to an end. This win saw Mineta claim the MVP award for the show as well as his East Japan Rookie of the Year award.

​The Super Featherweight bout was an incredibly competitive contest that ended with Yusaku Sekishima (7-1, 4) [関島優作] taking a razor thin 5 round decision over Ken Koibuchi (4-2, 3) [鯉淵健]. Since losing on his debut Sekishima has rebuilt brilliantly having scored 7 straight wins.

The Lightweight bout was won by George Tachibana (6-3, 2) [橘ジョージ], who dropped Shogo Yamamoto (4-3, 1) [山本祥吾] in the first round before stopping him in the 5th round. Despite being dropped early Yamamoto gritted his way back into the bout, before being stopped in an exciting contest. Tachibana was awarded the Fighting Spirit Award for his performance.

The Light Welterweight bout saw Teiken take their third victory, albeit via a tie-breaker from a draw. The man responsible for the win was 34 year old Kenta Endo (2-0-1, 1) [遠藤健太], who got the nod against Hiroto Hoshi (2-1-2, 2) [星大翔]​.

The Welterweight bout saw Teiken pick up their fourth win, as Junpei Tsujimoto (3-1-3, 2) [辻本純兵] stopped the previously unbeaten Kojiro Nishikawa (4-1, 1) [西川宏次郎] early in round 2. Nishkawa was caught by a right hand in the first few seconds of round 2, and his legs were gone as he got back to his feet.

​The Middleweight bout saw Nath Nwachukwu (3-0-1, 1) [ワチュク・ナァツ] take a decision win over Tomohiro Ishida (1-1-2) [石田 智裕], in what was a second between two men who had fought to a draw back in February. Ishida was deducted a point for holding but it turned out not matter to the result, with Nwachukwu being a clear winner on all 3 cards.

For fans wanting to watch these bouts they will be aired on G+ next weekend.

(Image courtesy of boxingnews.jp)

---

We've long been big fans of the Boxingraise subscription service, and today they made us even bigger fans when they revealed they would boost their free contest in a big way!

They have revealed that they have added the West Japan Rookie of the Year final, from September 16th, to their website's free content section and they are now set to add more Rookie of the Year action to the free collection.

---

The service has revealed they will be featuring the two East Japan Rookie of the Year semi finals, on September 27th and September 28th, as well as the as well as the Western Japan Vs Central Japan Rookie show in September 30th.

None of these shows appear to be like, unlike the September 29th Dangan card which will be live for paid subscribers, but to have such a great opportunity to see the Rookie shows for free gives fans a great chance to see some fighters who will become part of next generation of Japanese fighters.

Over the last few years the Rookie of the Year has given us some fantastic fights and some brilliants have come through the rookie system. They include 2012 Featherweight Rookie of the Year

Masayuki Ito

who now holds a world title,

Shohei Omori

, who also won a Rookie of the Year crown in 2012, and fast rising prospect

Junto Nakatani

, who won in 2016, among many, many others.

Although they aren't live, it is still great to see Boxingraise offering these shows for free!
Powered by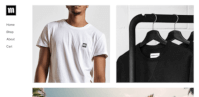 Create your own unique website with customizable templates.