Ryo Sagawa
When a fighter has a record of 1-1 we tend to over-look them, and not take them too seriously as a prospect. No matter how good they are, what they have shown in the ring or their amateur pedigree. The one exception to that rule, at least in recent years, has been Vasyl Lomachenko, but we do need to realise that losing early in a fighter's career is not the end, and shouldn't ever be regarded as the downfall of a promising young fighter. One man proving that right now is
Japan's Ryo Sagawa (6-1, 4), who had a massive 2018, with 4 notable wins on the domestic scene which have put him in the title mix.
Sagawa began his combat sport career back in junior high school. It wasn't boxing that he originally went in to however, choosing kick boxing instead. He would later take to boxing alongside child hood friend, and fellow promising professional, Motoki Osanai. The young Sagawa had much better success in boxing than in kick boxing, and would compete in a number of high school tournaments whilst developing an impressive a
mateur record of 62-22 (17).
Whilst competing as an amateur Sagawa was unfortunate to find himself clashing with the sensational Kenji Fujita. Although he lost to Fujita it was clear that Sagawa had natural skill for the sport and could go on to have a very respectable amateur career.
Sagawa would become acquainted with Misako Gym's Shuichiro Yoshino, through Osanai, and would eventually sign professional papers with the gym before making his debut in December 2016.
On his professional debut Sagawa stopped Korean visitor Ho Ya Kim in 3 rounds. He had dropped Kim early in the bout but the Korean's toughness kept him in the contest until he was saved by the referee in round 3. It was an impressive performance and Sagawa showed nice variation to his shots, digging the head and body easily.
---
Sagawa's second professional bout would be in the small tournament to crown a Japanese Youth Featherweight champion. He took on Retsu Kosaka in the semi final of the 3 man tournament, with the winner of this bout set to face

Tsuyoshi Tameda

. Unfortunately for Sagawa his lack of professional experience proved to be his undoing here. He looked good in the first round against Kosaka, looking sharp with his punching and movement. Sadly however, Kosaka was tagged in round 2 and rather than holding and spoiling he tried to fight back, getting tagged again soon afterwards. He got dropped hard soon afterwards by a Kosaka right hand and the referee waved the bout off when he stumbled to his feet.

After losing to Kosaka the youngster would pick up the level of physical training he was doing, focusing on becoming stronger and filling out his frame. Something that has clearly happened as he's matured into his body.

Sagawa would bounce back from his loss to Kosaka by jumping into a 4 man B class tournament in late 2017. In his first bout of that tournament he took on Kazuki Sanpei, and stopped Sanpei in the first round, after scoring a hard knockdown with a huge right hand. Although the bout is recorded as a TKO it was, for all intents, a KO with Sanpei not having a chance of beating the 10 count.

In the tournament final, which took place in January 2018, Sagawa took on Tasuku Suwa, who had booked his place in the final with a 5 round decision win over Wataru Yokoyama. Sagawa took a bit of time to figure out the southpaw stance of Suwa but ended up taking a comfortable decision over Suwa, who gave a good account of himself, but was unable to match the skills of Sagawa.

Sagawa would build on the win over Suwa by upsetting Junki Sasaki in a very competitive and hotly contested 8 round bout. Sagawa was dropped in round 7, though held on and earned the split decision win, to climb into the OPBF rankings. For Sagawa the bout was his first 8 round contest, it was also his first televised bout, with

G+

showing this contest whilst many of his previous bouts had been on

Boxingraise

and the win was a massive boost for his career. Sagawa's career would have an even bigger boost just 3 months later, when he shocked former world title challenger

Ryo Matsumoto

, stopping Matsumoto in 3 rounds to really put himself on the boxing map.

To end 2018 Sagawa got his 4th significant win of the year, as he stopped Shingo Kawamura, who had recently challenged for the OPBF Featherweight title. Kawamura proved to be tough, Sagawa would begin to turn the screw late in the round, and in round 8 Sagawa began to tag a tiring Kawamura with clean, solid right hands. Eventually Kawamura was rocked and the referee came in to save him.

It seems like 2019 could be another big year for the man from the Misako gym. He and his team clearly have big plans, and it would be no surprise to see Sagawa fighting fro a title by the end of the year.

In the ring Sagawa is a boxer first, but he has shown a willingness to stand and fight, and is certainly not feather fisted. He has spoke in the past about admiring the skills of

Yota Sato

, something he stated recently in an interview with the fantastic Boxmob, and it does seem like he has tried to replicate Sato's style somewhat, concentrating on not wasting too much energy.

If Sagawa can continue to build on his power he could well go a very long way, and at just 24 years old it's hard not to be impressed by him, his ability and the way he has rebuilt his career following the loss to Kosaka.

(Image courtesy of Misako Gym)
Powered by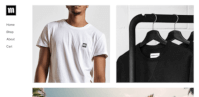 Create your own unique website with customizable templates.