Earlier today fight fans in Korea saw Eun Hye Lee (10-1, 4) [이은혜] successfully defend her WIBA Flyweight title, as she out boxed, and out fought, Filipino veteran Jujeath Nagaowa (13-18-1, 8) en route to claiming a 10 round decision.

The talented Korean, who is a former WBO female Light Flyweigth champion, had been involved in a number of Korean news stories in the build up to the fight, following sponsorship issues when she was WBO champion, but it seems those issues are well and truly behind her, with todays performance being a commanding one.

The Korean used her skills to make the gutsy, but limited, Nagaowa looked second best through the encounter with the Korean really showing just how good she is.

Despite her clear talent the Korean is still struggling to draw and audience. Whilst defending a WIBA title isn't too expensive in terms of financing, a top female title does come at a price. That will either force Lee to leave Korea, as she did in her sole loss which was a very controversial one in Japan, or struggle again with the finances of boxing.

For Nagaowa the bout again proved that whilst she was limited she could always be relied on to bring action and was trying to force her pressure on the Korean throiugh out the bout.

The show wasn't all about Lee, as there was two other title bouts on the show. In one of those Nam Joon Lee (10-5-3, 4) [이남준] out pointed Jelbirt Gomera (12-3, 6) for the WBA Asia Featherweight title whilst Filipino Kim Actub (5-8-1, 4) stopping a Korean foe for the WIBA International Super Bantamweight title.
Powered by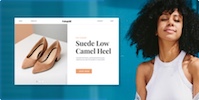 Create your own unique website with customizable templates.