Ginjiro Shigeoka
One of the most exciting things about the Japanese boxing scene right now is the sheer volume of incredibly talented young prospects, all coming through as part of a golden generation. We've seen some of those youngsters race to world title success, such as
Naoya Inoue
and
Kosei Tanaka
, who have been receiving international praise for a while, whilst others have just started their professional journey's. Despite being new to their profession a number of those fighters are tipped to become major stars of the Japanese scene over the years to come.
One of those fighters is 19 year old
Ginjiro Shigeoka
(1-0, 1) who is hotly tipped by those in Japan as one of the next great success stories from the Watanabe Gym, the same gym that has guided the likes of
Takashi Uchiyama
, Kohei Kono, Ryoichi Taguchi and
Hiroto Kyoguchi
to world titles in recent years.
Born in Kumamoto, though now based in Japan, Shigeoka got a lot of acclaim from his days in the amateur ranks. As an amateur he was a sensation on the domestic scene, winning 5 national titles at the high school level and going 56-1 (17), with his sole amateur loss coming to his older brother in rather peculiar fashion. That sort of amateur record isn't totally unheard of, but is still incredibly impressive and given how competitive the Japanese domestic scene is at high school level it is really a sign of what Shigeoka could do at a young age.
---
Sadly whilst Shigeoka did dominate on the domestic level as a youngster he doesn't appear to have had the chances to compete on the international stage, perhaps the one thing that was missing from his amateur resume. Instead of waiting for the opportunities however he turned professional, driven by watching Hozumi Hasegawa and the Kameda brothers, and joined up with the aforementioned Watanabe gym where he has rubbed shoulders with the huge amount of talent there.

On his pro-test bout he looked sensational, showing off the sharp punching which had made him such an amateur standout. Not only did he look crisp but also hurtful, with a brutal looking southpaw right hook. It was little doubt that he was awarded a B class license after his pro-test, and he then got to work on preparing for his debut, sparring with

Akira Yaegashi

, among others.

This past September Shigeoka made his professional debut, taking on Thai foe

Sanchai Yotboon

. Going in Yotboon boasted a 4-0 (4) record, but was made to look like the man making his debut by Shigeoka. The Japanese youngster took about 30 seconds to figure his man out and then went to work breaking him down, looking instantly relaxed in the ring and showing an ability to fight both on the inside and the outside, applying pressure with smart footwork and landing the quality of punches you'd tend to expect of a fighter with a lot more experience and maturity than Shigeoka had.

In the end Yotboon wouldn't last to the end of round 2, with Shigeoka really impressing and instantly receiving plaudits from those who saw him, as well as the East Japan Boxing Association, who awarded him the "New Comer" award for the month.

At the moment it's unclear when Shigeoka will be returning to the ring, but our understanding is that he will be looking to win his first titles within 5 or 6 fights, and may well be chasing world titles by the end of 2020, depending on how active he wishes to be. Given he's only a teenager there is no rush, but there's a good chance he won't want to be held back, given his ability and self confidence.

A couple of interesting facts about Shigeoka:

He took up Karate at a very young age, before turning to boxing

His sole amateur loss was essentially a walk over defeat to his brother, with their father putting in the towel at the opening bell, in a prefectural final

His birthday is the 18th of October.

(Image courtesy of boxmob.jp)
Powered by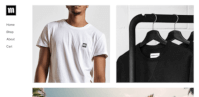 Create your own unique website with customizable templates.