Back in Janaury

Ryo Akaho

(32-2-2, 21) [赤穂 亮] had his career hanging by a thread after being taken to hospital ahead of a scheduled defense of the

Japanese Bantamweight title, cancelling a bout with

Yusuke Suzuki (9-3, 6) [鈴木悠介].

Despite his health being a concern he decided to continue his career, though wasn't going to continue to fight at Bantamweight. Instead he would be fighting at either Super Bantamweight or Featherweight.

Today he returned to the ring for the first time since cancelling his January bout, fighting between the Super Bantamweight and Featherweight limits, and battled against Filipino foe Robert Udtohan (24-4-3, 15).

On paper it was a really interesting match up, eespecially given the health issues of Akaho, but instead the bout turned out to be a total mismatch.

Udtohan seemed to be wanting to come forward to begin with but with just over 2 minutes of the round gone Akaho landed a brutal left hand to the body, which dropped Udtohan for the full 10 count.

After the bout Akaho spoke about being tense on his entrance to the ring, but seemed very relaxed after the bout joking with reporters and talking about continuing his career, thanks to the support her's recieved over social media since the issues in January. As for Udotohan, he has now lost 3 of his last 4, 2 by stoppage.

​(Image courtesy of boxmob.jp)

---

Back in Janaury

Ryo Akaho

(31-2-2, 20) [赤穂 亮]

vacated the Japanese Bantamweight title due to medical issues that had left him medically unfit to fight, just days before a scheduled title defence against

Yusuke Suzuki (9-3, 6) [鈴木悠介]. The cancellation of that bout lead to the Japanese title becoming vacant, and has since seen two other Japanese title fights being cancelled this year, with the title still vacant today.

Despite the medical issues Akaho has been cleared to fight and will return to action tomorrow at the Korakuen Hall, where he will face Filipino foe Robert Udtohan

(24-3-3, 15) in the main event of an ASign Bee show. Originally the bout had been scheduled to be the chief support bout, but was upgraded to the main event when

Quaye Peter

(11-9-3, 6) was injured whilst preparing to face

Akihiro Kondo (30-7-1, 17) [近藤 明広], forcing that bout to be cancelled.

Today Akaho and Udtohan took part in their weight in, for a contest set to take place at a contracted

at 123.5lbs.

On the sclaes Akaho made the limit with no problems and looked in pretty good shape for a man who had gone to hospital with potentially career threatening health issues just 6 months. Apparently a conversation with former world champion Akifumi Shimoda convinced Akaho to continue his career, but abandon the Bantamweight division, which was taking it's toll on his body. The weight limit for this bout seems to have been selected to allow Akaho to decide whether he wants to fight at Super Bantamweight or Featherweight going forward.

Udtohan was over the limit originally, coming in at 123.9lbs on his first attempt. Thankfully however he would lose the extra weight in time for his second attempt at weighing in, and the bout will take place, rather than have the top two bouts on the card being cancelled.

​(Image courtesy of boxmob.jp)

---

Earlier this year we saw China's exciting, but limited,

Qiu Xiao Jun

(21-3, 10) [裘晓君] fight in his first wold title bout, losing by stoppage to Venezuelan veteran Nehomar Cermeno. Today the "Dragon" returned to the ring, for his first bout since that loss, and looked like a much improved fighter as he dismantled over-matched Filipino

Robert Udtohan (23-2-3, 15) in the main event event of a card in Thailand.

From the opening round Jun looked hungry to prove himself and never looked like a fighter doubting himself. He quickly established his dominance in the contest, backing Udtohan up at will and in round 3 found a home for his right hand, landing it so frequently that it seemed obvious the end was neigh.

After a barrage of shots Udtohan eventually went down and failed to recover giving Jun a straight forward 3rd round win, and one that will clearly boost his confidence following the loss to Cermeno.

Incidentally Jun's bout actually played live on Chinese TV and was above the card despite the fact that Jun's conqueror Nehomar Cermeno (25-5-1-1, 15) defended the WBA Super Bantamweight title on the same show, stopping Nop Kratingdaenggym (17-1, 5) [ณพ ฐิติพงศกร] in 3 rounds.

On the same show we saw 3 other bouts, all streamed online. One of these saw Can Xu

(10-2)

[徐灿]

score a decision win over the very spirited

Ramiro Blanco

(14-1-3, 7), with Blanco pushing the action through out but never hitting with the force needed to hurt Xu, who retained his WBA International Super Featherweight title. Despite failing to make weight Blanco showed great stamina and he would make for an interesting opponent for other prospects in and around the Lightweight division.

Another saw

Zhilei Zhang

(12-0, 8) stop the hilarious bad Georgian

Gogita Gorgiladze

(32-14, 27) in about 70 seconds. The Georgian, who suffered a 7th stoppage loss, was down in the first 30 seconds or so and never looked comfortable afterwards with "Big Bang" hardly breaking sweat. It should be noted that the visitor is a natural Cruiserweight and was giving away close to 40lbs at the weigh in and it does leave us wondering if that was supposed to be merely a showcase for Zhang.

A much more interesting China Vs Georgia bout saw

Fanlong Meng

(9-0, 6) getting the rub of the green to over-come the very hungry

Zura Mekereshvili

(18-6, 14). Meng was down in the opening round and again in round 4 as Mekereshvili put him under immense pressure from the opening moments to the final bell. The Chinese fighter, who was 1' taller than his opponent, could never establish distance and had to put up with the Georgian forcing him back through out. Had this been outside of China we genuinely think Meng would have suffered his first defeat.
Powered by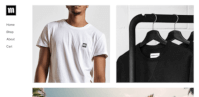 Create your own unique website with customizable templates.