Back on December 24th

Keita Kurihara

(13-5, 11) [栗原 慶太] took a narrow decision win over

Yuki Strong Kobayashi

(14-8, 8) [小林佑樹] to become the OPBF Bantamweight champion. The bout turned out to be a very controversial one, not because of the scoring but because of the time keeper, who made

who made 3 different mistakes.

He gave an interval of 76 seconds, between rounds 5 and 6, allowed round 6 to last 4 minutes and allowed a break of 2 minutes and 2 seconds between rounds 6 and 7.

Today the JBC made their ruling on punishments, and have announced that the time keeper Mr Koshijima, has had his time keeper license indefinitely suspended due to his errors.

The time keeper wasn't the only official to be reprimanded. JBC Supervisor Yukihiro Koike, has been suspended, for the time being and Nobuyoshi Uraya, who is highly ranked in the Kansai boxing scene, has also been "strictly cautioned".

The JBC have also issued an apology for the errors, though seem to have not punished Kurihara or made the bout a no-contest, which had been mentioned as a possibility earlier in the year.
Powered by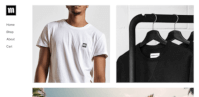 Create your own unique website with customizable templates.