In the chief support bout of a card at the Korakuen Hall today, Japanese fight fans had the chance to see

Yusuke Konno

(14-4, 7) [今野裕介] battle

Vladimir Baez

(24-5-2, 22), aka Destino Japan, in what looked like a must win contest for both men, who had both come up short in recent Japanese title fights.

The fight started at an deliberate and controlled tempo, with both men feeling like their power was going to be the key to victory, and in round 2 it seemed like both men were, momentarily, hurt. The action slowly picked up in round 3, as Konno began to dictate the action behind his heavy and accurate jab. The power of Konno wasn't being all put into the shot, but it was keeping Baez at range and taking it's toll on the Japanese based Dominican.

In round 4 Baez finally found a home for his power shots and rocked Konno, who immediately responded by trading with Baez, as a war broke out. It was thrilling stuff before both men seemed to realise that it wasn't the best idea. It was however something that showed Konno could stand up to the power of Baez who was beginning to look tired.

In round 5 Konno continued to press behind his jab but started to mix more variation into his work, landing a number of solid body shots, including one late on the belt that lead to a knockdown only moments later. Baez about the knockdown, but was looking like a tired fighter who's 34 year old legs weren't quite as strong as they had been earlier in the fight. Baez's exhaustion continued to worsen, as did his frustration, and in round 6 he was deducted a point for leading with the head, something he had been warned about twice in round 5.

Things went from bad to worse for Baez who was dropped only seconds after the point deduction, suffering a 10-7 round. The knockdown was a flash one from a counter shot, but still counted in a round that was already bad for him

Konno came out looking to close the show in round 7, and unloaded some huge shots in the first 30 seconds of the round. Baez saw off the heavy shots from Konno and tried to come back as the round went on, having some late success of his own. Sadly for Baez however his shots never really did the damage that he would have wanted.

The final round saw Baez needing a KO, but he looked too tired to really go for it, shaking his arms out and trying to get the blood slowing. The tired recklessness of Baez saw him take a shot very low whilst leaping in, giving him a few moments to catch his breath. Sadly for Baez it wasn't long enough, and he came out throwing wild shots on the restart, that missed in hilarious fashion. The final 30 seconds saw Baez being rocked before he put it all on the line and the two began to trade. By then it was far too little, far too late.

All 3 judges scored the bout to Konno, with scores of 77-74, 78-72 ans 77-72.

Sadly for Baez this is a second straight loss, following a defeat in a Japanese title bout to

Valentine Hosokawa

, Konno on the other hand has now reeled off good domestic wins against Kazuya Maruki, Takashi Inagaki and now Baez to put himself on the verge of a second title shot.
Powered by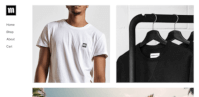 Create your own unique website with customizable templates.