Earlier this month it was revealed that

Shawn Oda

(9-0, 8) [小田翔夢] would face off with

Seiryu Toshikawa (10-4, 6) [利川聖隆] for the Japanese Youth Lightweight title on November 10th at a Dangan card. It's now been revealed that the card will feature another Japanese Youth title fight, and a bout featuring a notable former Japanese champion.

The second youth title fight will see Yuga Inoue

(7-0-1, 1) [井上夕雅], the 2017 Rookie of the Year, taking on the heavy handed

Kai Ishizawa

(4-0, 4) [石澤開] for the Japanese Youth Minimumweight title. This is a really stunning match up with Inoue, no relation to the likes of

Naoya Inoue

, looking brilliant in his Rookie of the Year win and recently scoring a decent domestic stoppage win over Daisukle Sudo back in May. The 21 year old Ishizawa debuted last year and has looked brilliant since then, despite having had a bout against Daiki Tomita fall through earlier this year.

The former Japanese champion on this card will be

Ryuichi Funai

(30-7, 21) [船井 龍一], who is scheduled in a 12 round bout and we suspect will be defending his WBO Asia Pacific Super Flyweight title. At the moment his opponent for the bout hasn't been named, though he has been slated to be in the main event.

​It's worth noting that this card will have one other great bout, as Shuya Masaki

(10-1, 5) [正木脩也] takes on recent OPBF title challenger

Izuki Tomioka (5-1-1, 1) [富岡樹].

At the moment it's unclear if this bout will be shown live on Boingraise or not, but it really does look like a card to make a note of, with 3 very solid bouts and a potentially exciting 4th, depending on who Funai will go up against. If it's not live we are at least glad that the show will be on Boxingraise and their video on demand service.
Powered by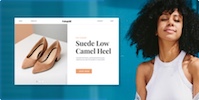 Create your own unique website with customizable templates.