Earlier today at the Japanese "Holy Land" of the Korakuen Hall fans got a real thriller between Japanese ranked fighters Naoki Mochizuki (15-3, 8) [望月直樹] and Seiya Fujikita (12-4, 5) [藤北誠也].

The bout started brilliantly for Fujikita, who scored a knockdown in round 1 with a huge right hand up top. He really couldn't have landed the shot any better. Amazingly Mochizuki bounced back up and started to get on the front foot.

Over the following 7 rounds we got great back and forth between the two men. Of the two Fujikita seemed to be the more straight forward and predictable fighter, though often seemed to be the one forcing the tempo, with Mochizuki looking to respond with the smarter, sharper punches. The two really let their shots fly, with punches being thrown almost entirely at the head of the opponent in a battle of toughness and wills.

At the end of 8 rounds there was very little to pick between the two men, who both wore the scars of battle on their face. The judges struggled to split the fighters, but seemed to just favour Mochizuki's cleaner punching, with judges scoring it to him 77-75 and 76-75, whilst the dissenting judge had it 76-75 to Fujikita. None of those cards were bad, with all 3 in the right area of a real 50-50 fight that saw both men take a lot of clean head shots.

(Image courtesy of boxmob.jp)

---

It's fair to say that 2017 will be a year to forget for

Eaktwan BTU Ruaviking

(22-5, 15) [ตะวัน BTU เรือไวกิ้ง], AKA Komgrich Nantapech, who went 0-2 for the year, following losses to Donnie Nietes and

Juan Carlos Reveco. He will be hoping for better success this coming year, and will begin his 2018 campaign in February with a recently announced IBF Pan Pacific Flyweight title bout against Japanese ranked

Naoki Mochizuki

(13-2, 8) [望月直樹], set to take place in Bangkok.

The Thai comes into the bout as a world ranked fighter, but will know that he can't afford a third successive. In his losses to Nietes and Reveco fans saw a tough and hungry Eaktwan continually trying to press the against both men, but just lacking the skills to match either of his conquerors. Interestingly the the Thai is 1-5 outside of Thailand, and 21-0 (15) at home, and will be obviously be looking to continue that good home form.

Mochizuki is is a real unknown outside of Japan, but at home he has been gaining some traction in his career, helped by a good 2016 win over Yusuke Sakashita and a very competitive bout with Ksieuke Nakayama in 2017, just before Nakayama claimed the OPBF Flyweight title. At 23 years old he is still developing physically, but he is a very credible opponent, and shout make for an interesting opponent for the Thai.

Other than this title bout little else has been revealed about this show, but this bout should be a very interesting one and a very action packed one.

Last month we reported that former world title challenger

Daiki Kaneko

(22-5-3, 15) [金子 大樹]

would be returning to the ring on June 4th in a 10 round against

Ribo Takahata (12-6-1, 4) [高畑里望] at the Korakuen Hall. Today we were informed of the under-card for that card, and if we're being honest the card promises to be a very good one for fans.



In one of the support bouts fans will see former OPBF and Japanese Super Featherweight title challenger

Shingo Eto

(17-4-1, 9) [江藤 伸悟] and once beaten Teiken hopeful

Masaru Sueyoshi

(11-1, 7) [末吉 大], in an 8 round bout set to be fought at a contracted 132lbs. For Eto the bout is his first since losing a wide decision to the very talented Masayuki Ito whilst Sueyoshi looks to record a 9th straight win and build on recent victories over Kazuma Sanpei, Roman Canto and Marbon Bodiongan.

Another of the supporting bouts will see

Kenji Ono

(10-1, 5) [大野 兼資] battle Japanese ranked

Takumi Suda

(12-11-2, 3) [須田 拓弥]. For Ono this will be his first bout since his FOTY contender against Jun Takigawa back in February, a bout that really is incredible if you can hunt it down. For Suda the bout will see him hunting his third win in 10 bouts, though he is much better than those number suggests and has mixed with very good fighters like Yu Kimura, Warlito Parrenas and Masayuki Kuroda during that run. As with the Sueyoshi Vs Eto bout this one is set for 8 rounds.

In a Lightweight bout

Masaki Saito

(13-10-5, 4) [斉藤 正樹] will face

Masashi Noguchi

(9-5-1, 4) [野口 将志], with both men risking their Japanese domestic ranking. On paper this doesn't look a really great bout but the reality is that it will be very competitive when the men get in the ring. Also risking their Japanese ranking will be

Naoki Mochizuki

(9-1, 5), who risks his Japanese Flyweight ranking against

Hikaru Ota

(6-4, 2).

These bouts will all be part of a Dynamic Glove card, and from what we understand the entire show will be aired on G+.
Powered by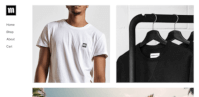 Create your own unique website with customizable templates.