Just moments ago second generation Japanese fighter Kaiki Yuba (4-0-1, 2) [湯場海樹] scored the toughest win of his career, being pushed all the way by China's aggressive Po Sang So (2-1-1, 1) on a Japan Vs China card.

Yuba began the bout by relying on his speed, size and skills, but he couldn't stop So, the short but naturally thicker set and stronger looking man, from coming forward. So not only looked strong but also tough and made it clear that he had come to fight.

​Sadly for So his eagerness to have a fight cost him in round 2, when he charged into a short left hand that dropped him. Yuba then rushed in, looking to close the show, but took a big counter shot in return as he was instantly reminded that So was still a danger.

​So came out more aggressively in round 3, pressing Yuba hard and forcing the Japanese fighter to take some solid shots. He tried to do the same in round 4 but his technical flaws left him open to counter shots from Yuba when he opened up, and he was almost sent down for the second time. So managed to stay up right, despite being clearly hurt, but his counter earlier in the fight stopped Yuba form rushing in for the finish.

​Having made sure he was up on the cards Yuba turned on the skills in rounds 5 and 6, boxing on his toes, controlling the pace and tempo and showing what he was capable of. The fact So had put so much into rounds 3 and 4 resulted in the Chinese fighter slowing, giving Yuba the chance to pick him off at range, even hurting him in round 6.

​In the end the judges scored the bout 60-53 to Yuba, though there was a strong case for So to take at least a share of round 3 in a bout that was much tougher for Yuba than the score cards would suggest.

Powered by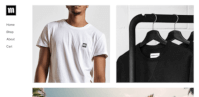 Create your own unique website with customizable templates.