This coming weekend fans will be able to see

Yodmongkol Vor Saengthep

(50-3, 35) [ยอดมงคล ซีพีเฟรชมาร์ท]

challenge WBA Flyweight champion

Artem Dalakian (16-0, 11), in what will be Dalakian's first defense of the title he won back on February 24th when he defeated Brian Viloria.

The bout is set to take plac in Ukraine but fear not Thai fans as Yodmongkol's team have secured the ability to show the fight in the Island of Smiles, with the always reliable Channel 7 showing the bout live. Sadly this have it's draw back, but it's far better than not behing shown at all.

The bout will be aired live at around 01:30 and will be there for all night owls from Thailand to watch, sadly though those fans with a more normal sleep pattern may be better off recording the contest and watching it on a delay basis.

Whilst we're talking aboiut the bout it's worth noting that the Thai left for Ukraine this past weekend. When he left he still had a bit of weight to lose to make the 112lb limit, but isn't expected to have any issues losing the extra pounds to take on the Azeri born Ukrainian.

As for Dalakian the bout isn't just a mandatory defense but also a home defense and a chance for him to shine in his homeland. The bout will, of course, be televised in Ukraine and will give the unbeaten man a brilliant chance to build his profile, and become of the major faces of Ukrainian boxings, alongside Vasyl Lomachenko and Oleksandr Usyk.

Related -

​

Yodmongkol challenges unbeaten Dalakian for WBA belt

​

---

Back in February we saw Azeri born Ukrainian Flyweight

Artem Dalakian

(16-0, 11) claim the WBA Flyweight title, as he out pointed Brian Viloria in the US. Soon after that win the WBA ordered Dalakian to begin negotiations with mandatory challenger

Yodmongkol Vor Saengthep (50-3, 35) [ยอดมงคล ซีพีเฟรชมาร์ท] of Thailand, himself a former WBA "interim" champion.

Over the last 48 hours or so Dalakian's promoter, Union Boxing, have announced that there is a done deal for the bout.



The bout will take place in Kiev on June 17th and will, according to a press release from the promoterm be held outdoors at the Parkovy Convention Centre, which has a Heliport whre the bout is set to be held.

For Dalakian the bout will serve as his first defense, and will see him look to build on the win over Viloria. Although he looked good in that win there was also a case to be made of Viloria looking old and this bout will be Dalakian's first against a prime contender, and only his third bout against a really notable name with Viloria and Silvio Olteanu being the previous two.

The 27 year old Yodmongkol, also known as Sirichai Thaiyen, claimed the interim title in 2013 with a 12th round TKO win against Koki Eto and would defend that title once, beating Takuya Kogawa. Sadly though he would come up short against Juan Carlos Reveco in 2014, in a bout for the WBA "regular" title, with Reveco stopping him in 5 rounds. Since that loss Yodmongkol has gone 16-0 (15), but has only faced limited opposition, and this will be his first a big step up since the loss to Reveco.

A press conference for this bout will be arranged shortly featuring Dalakian and his promotional team.

(Image courtesy of ​http://union-boxing.com/ru/)

---

The past few days have been rather busy in the world of Asian boxing and some stories have been over-looked. One of those broke on February 28th as the WBA announced that they had ordered their Flyweight champion Artem Dalakian (16-0, 11) to begin negotiations with their mandatory title challenger Yodmongkol Vor Saengthep (49-3, 34) [ยอดมงคล ซีพีเฟรชมาร์ท], who was ranked #3 at the time of the order, on February 26th, but moved to #1 when the rankings were updated, on the 28th.

The camps have 30 days from February 26th to reach an agreement before purse bids will be called, and have been given 120 days from February 26th to hold the contest.

Azeri born Ukrainian based champion Dalakian won the title on February 24th, when he defeated Filipino-American Brian Viloria on "Superfly 2". He schooled Viloria by using his reach, speed and timing to out point the aged Viloria, who seemed off the pace through out the bout, and took a clear decision to announce himself to the boxing world. As that was a vacant title fight he won he has to make his first defense against a mandatory challenger, which is where Yodmongkol comes in.

The Thai has been chasing a world title fight for a few years now, pretty much since losing to Juan Carlos Reveco back in 2014 in a bout that saw both men being dropped. Since that loss the Thai has gone 15-0 (14), but only faced limited quality opposition whilst running up those wins at home in Thailand. His record is lacking over all but he does hold notable wins over Koki Eto and Takuya Kogawa, showing that he belongs to mix at world level.

We expect to see the teams for this bout agree a deal in the coming weeks and the bout could be staged as early as the summer, and it should be a very exciting contest.
Powered by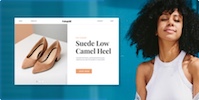 Create your own unique website with customizable templates.