Earlier today Kyoei held a press conference to announce the next bout of second generation fighter

Juiki Tatsuyoshi

(9-0, 6) [辰吉寿以輝], the son of the legendary

Joichiro Tatsuyoshi

.

The unbeaten fighter will be back in the ring on December 22nd at the EDION Arena Osaka where he will be up against domestic foe

Yuki Hirashima

(9-2-1, 3) [平島祐樹], in what should be a pretty interesting test for the unbeaten fighter.

​The 22 year old Tatsuyoshi has notched up 2 wins already this year, both at the EDION Arena, with victories over Shin Ishibashi and Noldi Manakane, but this should be a much better test with the 35 year old Hirashima having some ambition of his own.That ambition has seen Hirashima score stoppages in his last 2 bouts, and he hasn't been stopped in his 12 fight career.

​At the moment details on the television coverage are scarce, though it seems likely that the bout will be televised on G+, though it may be tape delayed. We do however know that the supporting card will include the recently reported contest between

former world title challenger

Hiroshige Osawa

(33-5-4, 19) [大沢 宏晋] and

WBA #10 ranked Super Bantamweight

Belmar Preciado

(18-1-1, 11), a really enticing contest between

Ginjiro Tsutsumimoto

(2-0, 2) [堤本銀次郎] and

Amphol Suriyo

(23-3, 29), aka Pharanpetch Tor Buamas,

as well as a bout featuring

Kyosuke Tsutsumimoto

(8-1, 7) [堤本京介], though his opponent hasn't yet been announced.

​Although it's clear that the Japanese press will push the Tatsuyoshi bout we'll admit we're more interest in seeing how Ginjiro Tsutsumimoto looks in his first step up, and we have huge hopes for him. Amphol did however upset Kazuki Saito last time he was in Japan, and he will not be travelling to pick up another defeat.
Powered by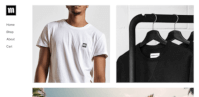 Create your own unique website with customizable templates.