OPBF Official Sanction,July 25,2018

Date: Sep 26, 2018
Venue: Tokyo, Japan
Title: OPBF Middleweight title

OPBF Middleweight Champion
Yasuyuki Akiyama (Japan)
VS
OPBF Middleweight #13
Hosokawa Charie... https://t.co/xzIy721GOI

— Oriental and Pacific Boxing Federation Official (@OPBF_info) July 26, 2018

Yesterday the official twitter account of the OPBF revealed that the next OPBF Middleweight title fight had been agreed and would see defending champion

Yasuyuki Akiyama

(12-7-1, 9) [秋山 泰幸] make his first defense of the title, as he takes on #13 ranked

Shinobu Charlie Hosokawa

(10-3, 9) [細川チャーリー忍],

in what will be a rematch of their March 2017 clash, which Akiyama won by majority decision.

As per the OPBF's tweet the bout will take place on September 26th and will be held in Tokyo, likely the Korakuen Hall, with Akiyama also defending his WBO Asia Pacific title.

Akiyama won the title in controversial fashion last December, against Koki Tyson. The controversy was caused when Akiyama landed a late shot at the end of round 2. The shot saw Akiyama being deducted a point, but Tyson never really recovered from it and was stopped in round 5. There had been told of the decision being over turned or of a rematch being ordered but the decision has stood ever since.

The 38 year old champion has sadly not fought since his December win over Tyson and has only had 2 fights in the last 24 months.

The challenger, from the Kaneko gym, has gone on a nice 4-0 (4) run since his 2017 loss to Akiyama, with his last win coming this past June. At the age of 33 he's the younger man, the bigger puncher and the more active fighter.

At the moment it's unclear who else will be on this card, but this should be a very entertaining contest and a good, exciting main event

Earlier today Japanese fight fans at the Korakuen Hall saw a bout between two Japanese ranked Middleweight's.

The bout saw Yasuyuki Akiyama (11-7-1, 8) [秋山 泰幸] narrowly over-come Shinobu Charlie Hosokawa (6-3, 5) [細川チャーリー忍] to take a step towwards getting a second Japanese title fight.

The heavy handed Hosokawa started well and took control of the bout early on, but his success seemed to only make Akiyama grit his teeth. Sadly for Hosokawa by round 4 he was starting to look tired, his quick start was coming at a cost and it was givign Akiyama a lot of chances to land his shots, and control the pace.

With Hosokawa slowing he was essentuially doing more to survive than to win the rounds giving Akiyama a chance to reun out to a lead, which he kept to the final bell, winning a winning a majority decision with scores of 77-75, 77-75 and 76-76.

The win for Akiyama saw him end a 3 fight losing run whilst Hosokawa's sees a 4 fight winning run come to an end here. Essentially this could well see Akiyama getting a second title shot before the end of the year.

(Image courtesy of boxmob.jp)

---

Just under a week ago we reported that

Shun Kubo

(11-0, 8) [久保隼] would be challenging WBA regular champion

Nehomar Cermeno (26-5-1-1, 15) in his next contest, scheduled for April 9th. Prior to that announcement Kubo was the OPBF Super Bantamweight champion though has had to vacate the title ahead of his bout with Cermeno.

Now it seems that that vacancy will be fill in the near future with a notable Japanese site already reporting that a bout is set to be announced for the Oriental title.

At the moment the full details for the contest haven't been confirmed but what we do know is that it will feature former world title challenger Hidenori Otake (27-2-3, 12) [大竹 秀典] battling for the vacant title on March 17th at the Korakuen Hall.

At the moment Otake's opponent hasn't been named for the bout

but Otake was ranked #3 in the latest rankings, only behind #2 ranked Kinshiro Usui, who fights on March 10th against Hisashi Amagasa, and #1 ranked Jhon Gemino, who will himself be in action on Febrruary 25th in the US against the unbeaten Jorge Lara. Given that those two men in front of him are booked up it's likely to be someone lower down the rankings, though of course given the late notice it may not be a fellow top contender.

The show, to be promoted by Kaneko gym, has two other bouts of note on it. One of those will see Japanese ranked Welterweights

Shusaku Fujinaka

(15-6-2, 10) [藤中 周作] battle

Moon Hyun Yun

(17-4-3, 4) [尹 文鉉] whilst the other will see the other will see ranked Middleweights

Shinobu Charlie Hosokawa

(6-2, 5) [細川 チャーリー 忍] and

Yasuyuki Akiyama

(10-7-1, 8) [秋山 泰幸] face off, with both of thee bouts being eliminators on the Japanese domestic scene.

Although Otake's opponent hasn't yet been named we are expecting to hear news on his foe announced very soon.
Powered by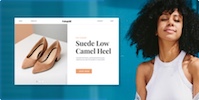 Create your own unique website with customizable templates.