Earlier today Japanese fight fans at the Korakuen Hall, and those tuning in on G+, had the chance to see a memorable OPBF/JBC Super Featherweight unification bout between Hironori Mishiro (6-0-1, 2) [三代大訓] and Masaru Sueyoshi (18-1-1, 11) [末吉 大]. Not only was the bout memorable but it exceeded any expectations we had and turned out to be a very entertaining scrap between two championship level fighters who both dug deep.

The fight started perfectly for Sueyoshi who actually looked the much better fighter to begin with. He looked too crisp, too sharp and too fast for Mishiro, who struggled to land anything of any note in the first 3 rounds. From then on however Mishiro seemed to change his tactics and began to actually press Sueyoshi, making him work harder for space and openings. When he did this he began to have success.

After 4 rounds the open scoring confirmed what we could all see. Sueyoshi was winning. The scores at the time were 40-36 and 39-37, twice. From round 5 onwards however Mishiro began to force his fight with more consistency and through the middle rounds he certainly pulled the fight back, landing eye catching hooks, his own stiff jab and a solid right hands. The pressure of Mishiro dragged him back into the fight and by the end of round 8, when the public scoring was announced again, the scores had closed up. One judge had the bout even at 76-76, another had it 77-75 to Sueyoshi and the third also favoured Sueyoshi, 78-74.

Mishiro knew he was still behind going into the final 4 rounds and continued with what had worked through the middle rounds, with his hard hooks and stiff jab closing the eye of Sueyoshi, who also ended up with a bloodied nose. It wasn't that Mishiro was doing anything spectacular but he was consistent, his pressure lead him to openings and he took them, even winning the battle of the jabs.

After 12 rounds it really was too close to call, and the judges struggled to split them with cards of 115-113 each way and a 114-114 leading to a split draw. Sadly this means that the titles remain separate but the bout delivered a lot more than expected. We anticipated a messy fight but got a real 12 round treat with a huge momentum shift and both men needing to show their grit. And we would love a rematch in 2019!
Powered by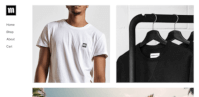 Create your own unique website with customizable templates.