Earlier this year we reported that Tran Van Thao (11-0, 8) [Trần Văn Thảo] would be making his US debut in April. Now we have a lot more details of that bout.

As per the original report the Vietnamese fighter will be fighting in Florida, with the date of the bout now being set on April 12th. The bout will be for a lightly regarded WBF "world" title, presumably at Super Flyweight though that was unconfirmed, and will see the unbeaten Thao battle against Argentina's Lucas Emmanuel Fernandez (12-2-1, 9).

Thao, originally dubbed the "Vietnamese Mayweather" though now going by the nickname of "The Trigger", made huge news in his homeland in 2017 when he won an interim regional WBC title. Following that title win he has has picked up 4 low profile wins, all in Thailand. This bout with Fernandez is huge news in Vietnamese, but those circles are certainly small and he's not a given to actually win the bout, and a loss could be a big hit the growing Vietnamese scene.

Fernandez is a 27 year old who made his debut in 2013 as a Flyweight. He has fought mostly in Argentina, though his last 2 bouts have been on the road, stopping Joshua Franco in Puerto Rico and losing to Gideon Buthelezi in South Africa. Although he's seemingly been selected to make Thai look good he is very much a live opponent here and won't be sharing the ring with Thao to just roll over and improve the Vietnamese fighters profile.

At the moment details in regards to TV are yet to be announced, though its seen as likely that the Vietnamese fans will be getting the bout shown live, some how.

Powered by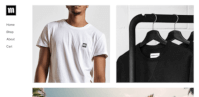 Create your own unique website with customizable templates.