According to the often reliable Vesti.kz unbeaten Kazakh fighter Kanat Islam (25-0, 20) [Ислам Канат] has had the date of his return pushed back from a proposed March return to a possible May return.

Islam was supposed to fight in summer 2018 but injured his leg in the build up to that scheduled contest. Now he has damaged his left leg whilst preparing for his comeback.

​The injury is said to be a significant one, and will take 3 to 4 weeks to heal and rehab the damage. The hope being that he will be able to fight in 2 to 3 months, completely ruling out any chance of fighting in March.

Vesti have quotes a source saying "Islam is recovering in a rehabilitation center for three weeks. Now he has a problem with his left leg. During the sparring last summer, he made an unsuccessful move and his tendon snapped. Now he has a long recovery process.

Doctors say that Islam needed to do rehabilitation, but the Kazakhstani was delayed with treatment. According to the most optimistic forecasts, he will be able to return to the ring not earlier than in two or three months. Islam himself intends to hold his next fight in May of this year in the USA ",

The 34 year old, who has now been inactive since September 2017, turns 35 in September and given the repeated leg injuries it's hard to imagine his comeback being much of a success. Had it been just a single injury then it could have been put down to a one off occurrence, but it is now looking like a repeated issue with his legs. Retirement is always hard for a fighter, especially one who was so close to a big fight, but it is starting to look like the wisest option for Islam, who won't be the fighter he once, given the state of his legs and the build up of ring rust.
Powered by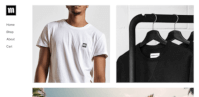 Create your own unique website with customizable templates.