Back in December we reported that ESPN5 would be showing a card featuring

Reymart Gaballo

(20-0, 17) and

Romero Duno

(18-1, 14), at the time against yet to be announced opponents, as well

as an excellent match up between

Dave Apolinario

(9-0, 6) and

Mark Vicelles

(9-0-1, 5).

Today the excellent Ian Melodillar informed us of the opponents for Gaballo and Duno.

Gaballo, the WBA "interim" Bantamweight champion, will be up against Japan's Yuya Nakamura (9-2-1, 7), who continues to fight outside of the Japanese system with bouts in China, Thailand and the Philippines. Nakamura really caught our attention back in December, when he had an unlucky 6 round draw with Yongu Yu, in what was a thoroughly entertaining contest.

Duno on the other hand will be up against Indian foe Kuldeep Dhanda (7-1, 1), who will be fighting outside of India foe the first time. Not only will this be Dhanda's international debut, but also his first bout since December 2017!

Whilst we love the main event between Apolinario and Vicells, we can't help but feel Gaballo and Duno have been matched relatively easily, a pattern we are seeing a little too often with these ESPN5 shows.

Back in December we reported that

Muhamad "The Chosen Wan" Ridhwan

(11-1, 8) would be facing off with former WBO Bantamweight world champion

Paulus "The Rock" Ambunda

(27-2, 11) on March 29th, in a rematch. The rematch will see Ridhwan look to avenge his sole defeat, which he suffered last year, and will allow Ambunda to take another step towards another potential world title bout.

Today we saw Ringstar boxing announce, through their twitter account the under-card for that show.

The bouts that were announced today will see New Zealand's

Chase Hale

(6-3-1, 2) taking on unbeaten Indian

Pawan Goyat

(2-0), up at Super Middleweight, a Welterweight bout between hard hitting Malaysian

Keng Fai Hui

(5-0-1, 5) an unbeaten Indian fighter

Sagar Narwar

(6-0-1, 2), a Light Welterweight bout between Australian fighter

Russel Harrison

(2-0, 1) and American

Jonathon Clemons

(1-0) and Filipino Light Flyweight

Rey Caitom Jr

(7-0-1, 2) taking on Indian

Hans Raj Thakur

(3-1, 1), who was stopped on New Year's Eve.

These bouts have been added to a card that already had and IBF Bantamweight title eliminator between

Michael Dasmarinas

(28-2-1, 19) and

Kenny Demecillo

(14-4-2, 8)​ and an interesting regional title fight between

Nort Beauchamp

(17-2, 3) and Indonesian

Defry Palulu

(20-2-1, 13)​.

Interestingly Ringstar had previously announced a potentially match up between

Yuya Nakamura

(9-2-1, 7) and

Lorenz Romarate

(11-1-1, 8), in what could be the bout of the night given the styles of the two men involved.

---

Just moments ago fight fans were able to watch an ultra entertaining bout from Yubei, China, as Japan's Yuya Nakamura (9-2-1, 7) earned a very unfortunate draw against China's very own Yogu Yu (5-2-2, 2) over a very fun 6 round bout.

The opening round was a fun round, with both men holding their own in in a good back and forth round that saw both men eating some heavy leather. The second round was another competitive one, but by the end of it Nakamura was taking over the action and landing big shots with alarming frequency.

Nakamura's success grew from this point, as he began hammering Yu, who became more focused on defense than really fighting back. It was clear Nakamura was having fun with the bout totally in his own way as he began to play to the crowd, show boating between heavy bombs that had Yu backing up. The Chinese fighter really had little success in the final 4 rounds, and there was really no way to give him any of them.

At the final bell it seemed clear that we had a winner, yet some how two judges managed to to score the bout level, leading us with a very questionable majority draw.

Nakamura had really done little to catch the attention prior to this bout, with his entire career being spent on the road, but today he really shined and deserved much better from the judges. He's only really been on our radar a few times, notably due to his October loss to Chainoi Worawut, but today he really looked very entertaining and exciting, even if he is very flawed.

For Yu this was a huge step up, and he can feel himself very lucky not to have suffered his second defeat. He looked out of his depth for the most part, and may find himself struggling if he can't improve his defense massively before his next step up in class.
Powered by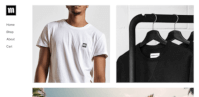 Create your own unique website with customizable templates.