On December 30th fight fans got their year ending Fuji TV show, a show that was dubbed the "Triple", yet only actually showed 2 of the 3 world title bouts that took place.

The broadcast saw

a WBC "interim" Bantamweight champion being crowned, as

Takuma Inoue

(13-0, 3) [井上 拓真] out pointed

Petch Sor Chitpattana

(48-1, 33) [เพชร ซีพีเฟรชมาร์ท] and also saw

WBO Super Featherweight champion

Masayuki Ito

(25-1-1, 13) [伊藤 雅雪] successfully defending his title against

Evgeny Chuprakov (20-1, 10).

Today we saw various sources reporting the basic TV rating of the broadcast, which hit

6.3% in Kanto and 8.8% in Kansai.

To put that into raw numbers the show got around around 4,730,000.

Sadly we've not been given the information as to whether that was an average or a peak.

Given that the show didn't have a recognised star, for example

Naoya Inoue

[井上 尚弥], it's hard to know how Fuji will feel about those numbers. To put the numbers into some perspective Naoya Inoue's bout with Juan Carlos Payano averaged 8.4% of the Kanto region and peaked at an impressive 12.6% in the region.
Powered by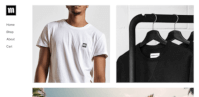 Create your own unique website with customizable templates.