It's fair to suggest that the second season of the WBSS has been a complete and utter mess. All the success and goodwill of Season 1 has been lost with the fans due to horrendous scheduling issues, financial speculation and what appear to be a lot of political wrangling. What should have been a relatively straight forward tournament to organise at Light Welterweight and Bantamweight has become a total mess, and the added re-running of a Cruiserweight tournament has done little to help matters.

Over the last week there had been a building rumour that the Bantamweight semi-final between

Naoya Inoue

(17-0, 15) [井上 尚弥] and IBF champion

Emmanuel Rodriguez

(19-0, 12)

was now being eyed for May 18th in Scotland, to double up with the previously announced 140lb semi-final between

Josh Taylor

(1-4, 12) and

Ivan Baranchyk

(19-0, 12). A bout that is already in a world of doubt due to Baranchyk apparently pulling out of the tournament, then being back in, and then being out again. It's been boxing's best impression of the "ye olde English" song Hokey cokey, and we've been waiting for the tournament to "turn around" and just shut up shop recently.

Now "primerahora.com" are reporting that that the bout between Inoue and Rodriguez is set for May 18th in Scotland, with Juan Orengo, manager and promoter of Rodriguez, said to have stated that that's when the bout will be. With the logical conclusion being that the WBSS are holding it as a double head.

Whilst this sounds like exciting news, especially for our British readers who will be able to see Inoue in the flesh, it also continues to show what a mess the WBSS has become this year and a likely sign that the nail may be in the coffin for the long term future of the competition. Something we didn't want to consider given how successful Season 1 had been and how much promise Season 2 had.

On an historical note a win for Inoue in the UK would see history being made by the Japanese fighter, as no Japanese fighter has ever won a world title bout in Europe.

It should also be noted that when Inoue was at the Japanese Boxing Awards yesterday his promoter,

Hideyuki Ohashi

, seemed to suggest that the bout was going to take place in either "April or May" in the "US or UK". He didn't explicitly confirm the May date in Scotland, though did leave it as a possible. Whilst Orengo seems to be confirming the date.

This bout is expected to be officially announced in the coming days, more than a week after the bout was originally expected to be announced.
Powered by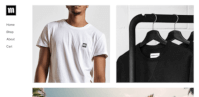 Create your own unique website with customizable templates.