Former amateur stand out Kuntae Lee (1-0, 1) [李 健太] made a successful debut earlier today as he stopped inept Thai foe Aphisit Namkhot (1-2, 1) late in the opening round.

For much of the opening round Lee just took part in an exhibition of jabs, tagging the Thai with his southpaw jab over, and over, hardly throwing anything else. He lived up to the reputation he had had from the amateurs, as a crisp, clean, quick puncher and hardly missed a jab. As well as landing the jab he did put a few feints in with his left uppercut, but never threw it, likely gauging how Aphisit would react.

With only seconds left in the round Lee began to throw with a little more variation, landing his only left hand of the fight. It sent Aphisit down in a heap, and he would then be counted out.

It was a solid debut from the highly touted Lee, but he will almost certainly be demanding better tests in the future. This was comfortable, for a debut, but he won't want to waste time with too many mismatches, as he is simply too good to waste time against such terrible opposition.

Powered by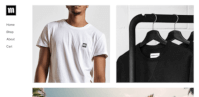 Create your own unique website with customizable templates.