Back in November we saw

WBA Minimumweight champion

Knockout CP Freshmart (19-0, 7) [น็อคเอาท์ ซีพีเฟรชมาร์ท] make his latest defense, over-coming mandatory challenger Byron Rojas in what was a tiresome, frustrating and forgettable bout. It wasn't exciting, but it did show how good Knockout was at shutting down an aggressive, world level, and naturally bigger opponent.

Today news have broke from Thailand stating the that Thai will be back in the ring in late March to make his next defense of the title.

At the moment the details are scarce, with no opponent being announce and no explicit date being set, though the options are the 28th and 29th of March. Though it was revealed that the bout would be in

Chachoengsao Province and would be his 7th defense of the title.

We're expecting an announcement on opponent to come in the next few weeks, though sadly the WBA rankings, on the whole, are less than amazing. The best option would be

Tsubasa Koura

(14-0, 9) [小浦 翼] though we don't imagine that being the option that Knockout's team take.

Despite gong 3-0 last year the Thai world champion did lose a lot of momentum, with poor bouts against both Rojas and

Xiong Zhao Zhong

. It feels like he will need a good performance in the near future if he's wanting to get fans back onside, though of course as an unbeaten world champion it's possible that just keeping the title is more important than anything in regards to fan enjoyment of his bouts.
Powered by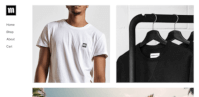 Create your own unique website with customizable templates.