Earlier today Singaporean hopeful Muhamad "The Chosen Wan" Ridhwan (11-1, 8) battled against 38 year old former WBO Bantamweight world champion Paulus "The Rock" Ambunda (27-2, 11) in a bout for the IBO Super Bantamweight title at the Marina Bay Sands Hotel.

The former world champion from Namibia came out with an aggressive game plan, looking to force Ridhwan on to the back foot and constantly pressure him. That game plan worked perfectly in the first 3 rounds, with Ridhwan really struggling to cope with the pressure. Ambunda managed to land heavy right hands and out muscled Ridhwan regularly.

To his credit Ridhwan managed to connect some shots of his own, damaging the nose of Ambunda, but he was constantly under pressure.

Round 4 was the first one that Ridhwan could have had a claim on, but it was merely a respite with Ambunda coming out for round 5 with a renewed sense of vigour. Ridhwan was again under intense pressure, and was forced to take some nasty body shots that appeared to leave him in genuine trouble. A follow up from Ambunda sent Ridhwan through the ropes, though it was ruled a slip.

Ambunda continued applying the pressure and landing the damaging shots in round 6, a round that saw him being deducted a point at the very end. The point likely resulted in a 9-9 round though did Ridhwan little favours with Ambunda hurting the Singaporean favourite very early in round 7. Ridhwan, to his credit, gritted his teeth and fought his way back into the round but didn't seem to do anywhere near enough to take it. Ridhwan was also staggered late in round 8, another torrid round for the Singaporean.

In round 9 the fans got behind the local favourite, hoping to encourage him and recharge his energy. Sadly however Ridhwan was unable to turn the fight around, despite landing some of his best shots during the round, shots that just bounced off Ambunda who continued to press forward.

Ridhwan came out for round 10 with renewed energy and took the fight to Ambunda early in the round. Again the Namibian showed his toughness and saw off the early onslaught before dragging Ridhwan into deep water once again, landing a huge right hand that rocked Ridhwan onto the ropes. Ridhwan had recovered by the following round, but couldn't tame Ambunda who continued to pressure the Singaporean fighter whilst looking for a stoppage, to take the fight out of the judges' hands.

The final round saw Ambunda again taking the fight to Ridhwan, though this time the Singaporean seemed to realise he had to fight fire with fire and lead to some great action during the round. Sadly for Ridhwan it seemed to be that he was being out landed, out powered, out muscled and was the man being backed up.

It seemed that Ambunda had done enough to take the decision, though there was always a concern that the bout taking place in Singapore could have swung the decision in favour of Ridhwan. Thankfully only one judge got it wrong, with Ambunda taking the win via split decision, and being crowned the IBO Super Bantanweight champion.

For Ridhwan the loss is a clear set back, but he showed his toughness and he can certainly come back from the loss. It was a massive learning experience however and despite one judge scoring the bout in his favour he really did look second best through out.
Powered by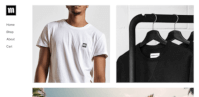 Create your own unique website with customizable templates.