【2019年3月対戦カード速報】?
3月27日(水)DANGAN221
OPBF・SFe級タイトルマッチ
王者・三代大訓(ワタナベ) VS 挑戦者・渡邉卓也(青木)

前戦日本王者・末吉と引分けたOPBF王者・三代の2度目の防衛戦が決定!
伊藤雅雪との統一戦以来、2年振りの日本での試合となるシルバー王者・渡邉と対決! pic.twitter.com/05uSHO49KK

— Dangan Boxing(公式) (@BoxingDangan) January 27, 2019

With everyone's attention on the US action on Saturday night in the US, Sunday morning in Japan, Dangan announced a mouth watering OPBF Super Featherweight title bout.

The match up in question will see OPBF champion

Hironori Mishiro

(6-0-1, 2) [三代大訓]

defending his title on March 27th, at Dangan 221, against OPBF "silver" champion

Takuya Watanabe (35-8-1, 20) [渡邉卓也].

Mishiro is a wonderfully talented boxer, who won the OPBF title last year,

out pointing Carlo Magali, and made his first defence in October, when he fought to a draw in a unification bout with Japanese champion Masaru Sueyoshi​.

Watanabe on the other hand is more of a high out put boxer-fighter, who is a real handful at this level, ​is a former WBO Asia Pacific champion, losing in a unification bout with the then OPBF champion

Masayuki Ito

in 2016, and has given very tough tests to Satosho Hosono, Hisashi Amagasa and Jae Sung Lee

At the moment the other bouts on this card haven't been widely announced, but this is an exceptional main event and something to be very excited about.

For fans who haven't seen the men in action we've included footage of both. Please note Watanabe's bout with Lee is a total blood bath!

Powered by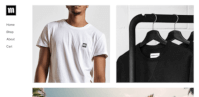 Create your own unique website with customizable templates.