Earlier today at the Korakuen Hall Japanese fight fans had the chance to see

Chie Higano

(7-7-1, 2) [日向野知恵] battle against

Yumi Narita (3-2-3, 1) [成田佑美] in a Japanese female Minimumweight title bout, for the vacant title.

The bout matched the top two ranked domestic contenders and their were even through out, with very little to split them.



Narita was the slightly more precise puncher but Higano really applied the pressure and dragged Narita into a messy fight for a few rounds. It left the bout being incredibly hard to score with neither fighter clearly defining themselves as the winner. Instead what seemed to happen was that one fighter would do just enough to win a round before the fighter seemed to do enough.





The judges struggled to split the fighters, with Higano winning on one card, 58-57, Narita winning 58-56 on one card whilst the third had the bout 57-57.

It seems, from comments made after the fight, that a rematch could take place and neither woman seemed happy at the draw.

(Image courtesy of boxingnews.jp)

---

Tomorrow fight fans in Japan will get the chance to see a

Japanese Female Minimumweight title bout, as 34 year old

Chie Higano

(7-7, 2) [日向野知恵] faces

Yumi Narita (3-2-2, 1) [成田佑美] at the Korakuen Hall.

Today the two women took part in their weight in, and both fighters made weight for the contest.

On the scales Higano was 104.5lbs and looked in great shape, whilst Narita was 104.7lbs and looked excited for such a big fight.

For fans wanting to watch this bout but can't make their way to Tokyo, it's expected to be added to the Boxingraise library within a day of the bout taking place.

​(Image courtesy of boxmob.jp)

---

Earlier today we were informed that on October 31st we would see a Japanese Female Minimumweight champion being crowned, as 34 year old

Chie Higano

(7-7, 2) [日向野知恵] faces off with

Yumi Narita

(3-2-2, 1) [成田佑美] at the Korakuen Hall.

The more experienced Higano has been a professional since 2014 and has shared the ring with a number of notable fighters, including former Japanese female Minimumweight champion Jun Yabuki, former world champion

Momo Koseki

, up coming title challenger Saemi Hanagata and talented Korean Eun Hye Lee. Although she has lost her most notable bouts she has proven to be a solid fighter, though not a world class one. Coming in to this she'll likely know that time isn't on her side and her career certainly hasn't got too long left.

As for the 29 year old Narita there's a distinct lack of notable opponents on her record. She turned professional in 2016 and lost on her debut before having some mixed success and building a 2-2-2 record to end last year. Earlier this year she scored her most notable victory, over Yumiko Shimooka, in a 6 round bout but it's hard to read too much into that given the limitations of Shimooka.

At the moment no other bouts for the card have been announced, neither has the name of the show, though we're expecting the show to have bouts announced over the coming weeks.
Powered by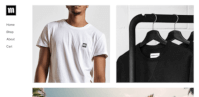 Create your own unique website with customizable templates.