Junto Nakatani
Japanese boxing right is almost of a crest of incredible talent, a result of their strong amateur system and the willingness to get fighters in competitive bouts from early on. The way they develop prospects is different to the rest of the world, and instead of developing with baby steps to protect an unbeaten record Japanese prospects are matched hard, with things like the Rookie of the Year tournament, and now the Japanese Youth title, being used to foster the talent of a youngster.

One of the youngsters quickly rising through the ranks is 20 year old Junto Nakatani (15-0, 11), who turned professional in 2015 and already looks to be a sensation on the Japanese scene. Not only is he a talent but he has a must watch style and has already tested success, with more likely to come his way over the coming years.

Nakatani had a short amateur career, fighting 16 times in the unpaid ranks and going 14-2 (10). His amateur career came to an end in in 2015, at the age of 17.

As a professional Nakatani claimed a C class license, that of a novice, and signed with the some what unheralded MT Gym. On debut, in April 2015, Nakatani took on fellow debutant Junichi Itoga in a bout at Minimumweight. The youngster needed just 93 seconds to see off Itoga and claim his first professional victory. Just 3 months later Nakatani would return to the ring and stop Akira Kokubo, who extended Nakatani into round 4 before being stopped at the Korakuen Hall. To end 2015 Nakatani would score his third win, defeating Magnum Nishida with a wide 4 round decision, winning that bout with scores of 40-33, twice, and 40-33.

Going into 2016 Nakatani had some momentum but few would have expected him to have the year he had. He began the year by stopping Tetsuya Tomioka inside a round, in January, before blasting away Yutthana Srisaketpattana in a round in April.

In July of 2016 Nakatani took part in his first Rookie of the Year bout, as he took on Shu Muramatsu, who was stopped very early in round 2 by Nakatani. The youngster would continue to leave beaten men in his wake when he forced Satoshi Tanaka to retire at the end of round 2 in the East Japan Rookie of the Year Semi final. That win was followed by the East Japan final, which saw Nakatani blitz Daisuke Yamada in just 100 seconds. That secured Nakatani a place in the All Japan Rookie of the Year final, with the then 8-0 (7) Nakatani battling against fellow puncher Masamichi Yabuki, then 3-0 (3). In the end the power of the two men didn't decide the bout, with Nakatani taking a 4 round decision over Yabuki to claim the Rookie of the Year crown.
---
Having fought 6 times in 2016 it seemed clear that Nakatani's team were intending to keep him busy in 2017, and that's exactly what they did with him fighting 4 times during the year. His first bout of the year saw him defeating Thai Atiwit Munyapho in 2 rounds before stepping up to face Filipino Joel Taduran, who lasted 4 rounds with Nakatani before being stopped.

In his third bout of 2017 Nakatani faced off with the light punching but tough Yuma Kudo in a 6 round bout that served as one of two semi-final bouts for the Japanese Youth Flyweight title. Kudo, who had gone the distance with Shio Kimura back in 2014, gave Nakatani fits in a very competitive bout but Nakatani did just enough to take the majority decision and advance to the final bout. That final saw him face off with another unbeaten puncher, Seigo Yuri Akui, who had a record of 11-0-1 (7) and had stopped his previous 5. Nakatani and Akui put on a show until a worn out Akui was saved by the referee in round 6, following what had been an all out war between the two youngsters.

The win over Akui Nakatani's first bout since his title win saw him battle against Filipino Jeronil Borres in January 2018. On paper the bout looked really good, given that Borres had looked solid up to that point and despite 1-stoppage loss seemed like a good test for Nakatani. Sadly Borres was made to look awful by Nakatani who needed less than 2 minutes to see off the Filipino fighter and kick off his 2018.

Nakatani built on his success in mid April 2018 when he faced off with WBC ranked Mexican Flyweight Mario Andrade. Coming in to the bout Andrade was ranked #13 and had mixed with good company, suffering a narrow loss to Jesus Silvestre, fighting to a draw with Oswaldo Novoa and scoring a win over Masayuki Kuorda. Against Nakatani we saw Andrade look terrible, with the Japanese fighter bullying the Mexican, out boxing him and then cutting him, due to an accidental headbutt. After 43 seconds of round 8 the bout was stopped, due to the blood coming from Andrade's face, giving Nakatani an 8th round technical decision.

The win over Andrade is likely to help Nakatani into the world rankings and really showed how good he is. He is huge at the weight, very strong and powerful and fights at a great tempo, making him really exciting to watch. As with many aggressive fighters there are defensive flaws that he will need to tidy before facing top competition, but give he's so young he has a lot of time to correct the defensive flaws. The biggest issue for him however is that he gives away a lot of his physical advantages and often fights on the inside, rather than boxing behind his long levers. If he he can just sort that out he could go a very, very long way.

Having fought twice already this year it's unclear when Nakatani will return to the ring, but it's clear that MT Gym are keeping him busy and have huge plans for this talented and exciting young man, who will likely be looking at getting a second title in the near future.

​(Image courtesy of boxmob.jp)

Powered by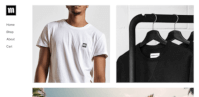 Create your own unique website with customizable templates.