Earlier today at the legendary York Hall fight fans had the chance to see two very highly regarded Kazakh prospects score their latest wins, and do so within a round each.

The first to pick up a win was

Nurtas Azhbenov

(2-0, 1) [Заурбек Султан], who took out

Croatian

Anton Nakic

(1-18) with a body shot. This was Azhbenov's first bout since he shut out Eligio Palacios in October, on debut, and he showed more killer instinct here than he did against Palacios, who was there just to survive.​ Sadly though Nakic had no right to be in the ring with Azhbenov, and this was his 8th stoppage loss in 19 fights, making us wonder why MTK Global put the Kazakh in such a mismatch.

The second Kazakh to score a win was

Sultan Zaurbek (3-0, 2) [Заурбек Султан] who made light work of

Romanian

Stefan Nicolae

(2-14), who was taken out with a body shot. Zaurbek showed some real class, despite taking a shot or two himself, and it's clear that he's also in need of a step up, just like Azhbenov. Interestingly this was the third bout in 2 months for Zaurbek, who fought in November in Monaco. For Nicolae this was his 6th loss this year.​
Powered by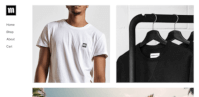 Create your own unique website with customizable templates.