Earlier this month we reported that Ohashi had announced

"Battle Phoenix 59", which would be held on March 27th at the Korakuen Hall. At the time of that announcement a number of notable fighters had been announced for the show but no opponents were named at the time.

Today we saw some of those notable fighters having their opponents named.

One of those notable fighters was former OPBF champion Ryo Matsumoto

(18-1, 16) [松本 亮] who we now know will be up against the talented and under-rated

Hideo Sakamoto (17-3-3, 5) [坂本 英生], in what looks looks like a genuinely good domestic bout. Although a good match up we suspect Matsumoto will be too good for Sakamoto, but the bout is still a decent fight with Sakamoto more than capable of serving as a good test for a fighter like Matsumoto, who will likely be looking for a world title fight before the end of the year.

Another notable fighter having their opponent named today was former world title challenger Ryuji Hara

(21-2, 11) [原隆二], who we now know will be fighting

Akiyoshi Kanazawa

(14-6-4, 7) [金沢 晃佑]. Hara should be far too good for Kanazawa, however the under-dog can put in good performances and holds a draw with Tatsuya Fukuhara and was competitive with both Myung Ho Lee and Kenichi Horikawa. If Kanazawa turns in a good performance here, he could be a fantastic test for Hara, who will be looking for his second world title bout later this year.

Arguably the most interesting of the bouts announced today was a bout between the unbeaten

Andy Hiraoka

(8-0, 5) [平岡アンディ] and the 2014 All Japan Lightweight Rookie of the Year

Shogo Yamaguchi

(10-2-1, 5) [山口 祥吾]. Originally this bout was set to take place in December 2014, but Hiraoka was forced to pull out of the fight with influenza. Since that aborted bout in '14 we've seen Hiraoka sign with the Ohashi Gym and score two stoppages. As for Yamaguchihe has stepped up in class and despite losses to Akihiro Kondo and Genki Maeda last year still has a lot of potential, which he will look to show when he takes on Hiraoka in a bout that is more than 2 years in the making.

At the moment we are yet to hear who the fast rising

Koki Inoue

(6-0, 5) [浩樹井上] and veteran

Seiichi Okada

(19-6-1, 11) [岡田 誠一] will be facing, but we expect their opponents to be named in the near future.
Powered by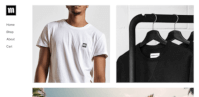 Create your own unique website with customizable templates.