Earlier today

Mussa Tursyngaliyev (8-0, 6) [Турсынгалиев Муса] spoke to Vesti.kz about his upcoming bout, and it appears that plans have changed since he last spoke to them.

Back in December the unbeaten Kazakh stated that his next bout would be a title bout on March 1st. Now the plan seems to have changed from a title bout to a 6 or 8 rounder, though it will still be on March 1st, with no opponent yet to be confirmed.

What was pretty notable about the comments made to Vesti was that Tursyngaliyev stated "But the next match in May 12 will already be 10-round. And, perhaps, already the title."

[Translated], Showing that not only will he be fighting in March but also in May, with plans likely being set in stone for that bout after his March contest.

It's notably that

Tursyngaliyev only fought twice last year, so to fit bouts in to March and May would allow him to be much, much, busier than he was in 2018. However there is a worry that plans won't go through and we have seen Tursyngaliyev have bouts fall through with next to no notice in the past, and that could again happen this year.
Powered by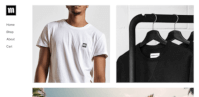 Create your own unique website with customizable templates.