On New Year's Eve TBS showed the

WBO Super Flyweight world title bout between

Kazuto Ioka

(23-2, 13) [井岡一翔] and

Donnie Nietes (42-1-5, 23), which saw Nietes take a controversial decision to become a 4-weight world champion.

The bout was part of a strange hybrid broadcast with "Sasuke 2018", and today the ratings for the entire show was released, in 3 parts.

The show was broken into various parts for the TV rating, all of which are averages and not a peak number, starting at 6.5%, rising to 6.9% for parts 2 and 3 in the Kanto region. In Kansai it was 4.2% for the first part, rising to 4.8% and then topping off at 5.9%.

We've not go specific details

​ on which part correlates to what was being shown, though out understanding is that the middle portion of the show was the Ioka Vs Neites bout.

A 6.9% rating in Kanto is around 3,000,000 people whilst a 4.8% in Kansai is just over 1,000,000 and 5.9% in Kansai is around 1,350,000. We suspect these will be disappointing numbers for TBS, who sadly dropped their traditional Kyokugen show for Sasuke 2018.



Interestingly Rizin 14, on Fuji TV on New Year's Eve, reportedly got 7.5% in Kanto and 8.2% in Kansai, accounting for around 5,110,000 viewers for the exhibition bout between Floyd Mayweather Jr and Tenshin Nasukawa.
Powered by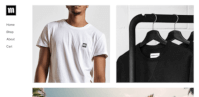 Create your own unique website with customizable templates.