Unbeaten Kazakh

Heavyweight ​hopeful

Ivan Dychko's (7-0, 7) [Дычко Иван] had been scheduled co be in action on November 24th before his bout got cancelled, about 2 weeks before the show. It seemed like his team had plans, delaying his return to get him a better fight, today however it seems like there is no set plan in place for the return of the 2-time Olympian.



Dychko's trainer, Derek Santos-Rossario, has been quoted in the Kazakh sports websites as stating

"It is a pity that the scheduled fight of Dychko did not take place. We continue to train and are ready to fight any day. Unfortunately, so far there has been no news from the Manager. I think that the next outing in the ring for Dychko will be in the new year" .


​Unfortunately Dychko hasn't fought since July, when he stopped Maurice Harris in 99 seconds, and has fought 3 times this year, scoring 3 straight opening round stoppages against opponents that were all very limited. Given he's now 28 he can't afford to be inactive, or wasting time against opponents that won't move his career along, so we're hoping that his 2019 return will be against someone of some note, not an old washed up fighter, or a limited novice. Given his amateur pedigree it's very disappointing to see how slowly Dychko is being moved, when other fighters from the 2016 Olympics, such as Joe Joyce, Tony Yoka and Filip Hrgovic are all being moved in much better fashion.
Powered by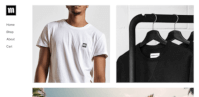 Create your own unique website with customizable templates.