Fans in Japan today got a number of treats, one of which was the Japanese Super Bantamweight title eliminator between

Super Bantamweight bout between the in form

Yuta Nakagawa

(21-5-1, 12) [中川勇太] and former champion

Yasutaka Ishimoto (31-9, 9) [石本康隆]. The 8 round boutm, to decide the next challenger for the domestic title, looked like an interesting one on paper, especially for fans who had seen either man in action previously, and it proved to be a bout that lived up to expectations, if not exceeding them sligthly.

The bout saw Nakagawa use his speed and youth early on, and for the first two rounds he really made Ishimoto look like the 36 year old veteran that he is. It seemed like Ishimotohad slipped a lot from his best years, and that he was showing signs of not only being old but also a damaged fighter, unable to keep the pace of Nakagawa and being troubled by by the shots of the younger man, including a rather peculiar looking uppercut.

It wasn't until round 3 that Ishimoto finally found a foot hold in the bout, upping his energy, countering well and landing some solid right hands to the jaw of the younger man, who had put so much into the first two rounds that it looked like he was starting to feel the pace. There were moments where Nakagawa got the best of it, but it was certainly a turning point in the fight, which saw Ishimoto prove he could out work Nakagawa.

Rounds 4 and 5 again saw Ishimoto being the busier and more aggressive fighter as he seemed to turn the bout in his favour, despite bleeding from the nose. It was a great effort and on that took it's toll on Nakagawa, who was now looking like a man throwing mostly arm punches and losing his snap. Despite being younger Nakagawa had never faced someone as determined and hungry as Ishimoto and it showed as the desire of the veteran kept him firing, and arguably taking round 6 through sheer bloody work rate.

Nakagawa again found his success in round 7, as Ishimoto began to slow and tired himself. It was as if the previous few rounds of him surging had taken more out of him, though he gritted his teeth once more in the final round and gave it everything he had, and left the bout on a knife edge with both men feelign they could have done enough to deserve the win.

At the end of the bout the judges were split, with Ishimoto getting a 77-76 nod from the first judge, the second favouring Nakagawa by the same score whilst the deciding judge went in favour of Ishimoto.

With the win Ishimoto secures a third bout with current Japanese Super Bantamweight champion Yusaku Kuga

(15-2-1, 10) [久我 勇作], who actually stopped Ishimoto for the crown earlier this year. A loss there would likely spell the end for the Teiken man, who has been one of the best value fighters on the Japanese scene in recent years, and is well deserving of one more big fight.
Powered by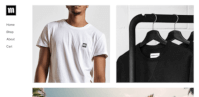 Create your own unique website with customizable templates.