Earlier today in Korea fight fans saw

Dong Young Lee

(2-2-2, 1) [이동영]

take on 2017 Japanese Bantamweight Rookie of the Year

Fumiya Fuse (7-0, 1) [富施郁哉] in an interesting looking match up

The bout, Fuse's first outside of Japan saw him put under pressure in the opening seconds as Lee came out fast. By the end of the first round however the Japanese visitor was looking like a class act, boxing on the move, picking his shots with ease and landing gorgeous combinations.

Fuse continued to pick his shots well in round 2, as he started to attack the body more consistently, as well as landing some breath taking uppercuts against the Korea, who looked thoroughly outclassed. To his credit however Lee proved to be tough, gritty and determined as he tried to fight back, having some good spells on the inside when he managed to drag Fuse into his fight. Sadly though the bravery of Lee came at a price and he was wobbled at the end of round 3, with his nose being bloodied as well.

The heart of the Korean saw him being force fed some very clean shots in round 4 as Fuse had the chance to show that he can fight on the front foot, counter punch and unload excellent snappy combinations. It was looking more and more like Fuse was going to totally break the resolve of Lee and score a stoppage, with the Korean looking tired as well as a beaten man, Lee however refused to be stopped and seemed to shake Fuse at one point in round 6, as Fuse took one too many risks whilst trying to get the stoppage.

At the final bell there was no questioning the winner, with Fuse dominating large chunks of the bout. The only real complaint with his performance was the way he occasionally slapped with his punches and the lack of power, though as he develops and matures we suspect the power will come and his technique will improve. Lee showed his toughness but other than the first 10 seconds of the bout he was never really in it.

(Image courtesy of boxingM)

---

On October 21st Korean fight fans in Daejeon get a potential treat as Boxing M put on a brilliant looking Korea Vs Japan show, with 7 set bouts, including 5 Korea Vs Japan bouts.

The main event of the show is one of two all Korean bouts, as Doo Hyup Kim (10-6-1, 5) [김두협] takes on Gun Woo Wang (4-2-2, 1) [강건우] in a bout for the Boxing M Korean Light Middleweight title, with Kim making his first defense of the title. Kim won the belt in March, with a narrow decision win over Boo Hyun Baek. Gang on the other hand is getting his second shot at this particular title, and will know that another loss here will likely see him taken out of title altogether, having also lost in a Korean Lightweight title fight.

The only other all-Korean bout will see Chul Yoon Ji (3-3, 1) [지철윤] battle against Dong Young Kang (3-5-2) [강동영] in a contender bout, with the winner likely to face the victor from the main event.

Aside from those two all-Korean bouts the rest of the contests will be Korea Vs Japan, with 5 bouts pitting the two countries against each other.

Those include some really mouth watering contests, including a bout between Min Jang (6-0-2, 2) [장 민] and Fumiya Fuse (6-0, 1) [富施郁哉]. The 18 year old Jang is a tall Super Flyweight, at just under 5'10" and despite having two draws on his record is a very capable and promising youngster. Fuse is also a youngster, but made a bit of a name for himself last year, when he won the All-Japan Rookie of the Year at Bantamweight, stopping Hiroki Tokuyama in 4 rounds to claim the Rookie crown. With both men being youngsters, and both being southpaw this really does look very interesting as a match up.

Another of the really attractive match ups on this card will see Korean based Mongolian Batzorig Batjargal (3-0, 2) face off against the 2017 All Japanese Rookie of the Year at Welterweight Hironori Shigeta (5-1, 3) [重田裕紀]. This, to us, looks like it could be mouth watering with Batjargal having impressed in recent bouts, albeit at the Korean Rookie level and Shigeta riding a 5 fight unbeaten run, including a huge win in the Rookie final against Rikuto Adachi. This should, stylistically, be very exciting.

Sadly at the moment there is no TV for the card yet to be announced, though fingers crossed that it will be made available to watch, as it looks very well matched and very exciting!
Powered by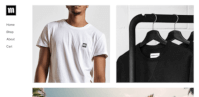 Create your own unique website with customizable templates.