One of the most exciting teenage prospects in world boxing right now is 19 year old Filipino Dave Apolinario (9-0, 6), the younger brother for former world title challenger John Mark Apolinario. Today the youngster was in domestic action, as he took on Joan Imperial (14-8-6, 9) in what turned out to be little more than a cameo appearance for the teenager.

​From the opening bell Apolinario looked razor sharp as he snapped out his jab and looked to control the distance. Imperial tried to push Apolinario backwards but was short lived with the unbeaten youngster ripping the body of Imperial with a brutal combination that left the experienced man in a heap on the canvas for the 10 count.

A straight left hand to the midsection was the shot that really hurt Imperial, forcing him on to the ropes, before the combination from Apolinario dropped his man .

The result is Apolinario's 5th win of 2018, and his shortest career bout, with an official time of 1 minute and 7 seconds. As for Imperial the loss was his 7th stoppage loss, and the quickest defeat of his career so far.


This past Saturday at the Robinson's Mall Atrium in General Santos City fight fans had the chance to seea SANMAN card, sadly however the card was relatively short lived with the 11 bout show lasting just 31 rounds. Despite it's short length it was an explosive card with 8 T/KO's and a string of notable names.

On the card were two notable debutants, and it took neither of them long to get their first wins. One of those was Dave Apolinario (1-0, 1), who needed just a round to blast out Prince Canonero (0-4), who has now been stopped in 3 rounds. The other debutant was Mark Antonio (1-0, 1), who was taken in to the second round by Rusty Padua (0-1).

As well as the debutants there was another notable novice on the show, that was Malaysian Muhamad Farkhan (4-0, 4), who made light work of former OPBF title challenger Marlon Alta (12-8, 9). Alta, fighting at a career highest weight of 190lbs, had been stopped in 4 of his previous and has now suffered 6 straight losses and is more than 5 years removed from a win.

It only took the exciting Romero Duno (14-1, 13) a couple of rounds to see off Jason Tinampay (8-5-1, 7). Duno, who stopped Christian Gonzalez in his US debut earlier this year, had Tinampay down 4 times in round 2 before the referee saved the over-matched man from Bohol. Sadly for Tinampay this was a 4th loss in 6, all by stoppage, and he's now 0-3-1 in his last 4.

The longest bout of the show went in to the 8th round Aston Palicte (23-2, 19) who stopped former world title challenger John Mark Apolinario (18-9-3, 4). The heavy handed Palicte, who was last seen in December taking a split decision over Oscar Cantu, dropped Apolinario twice in the 8th round to force the stoppage, the third of Apolinario's career. With a third straligh loss Apolinario is a million miles away from the man who fought for the WBA Bantamweight title back in 2013, and it now looks like he has become little more than a name for fighters coming up through the ranks.

Powered by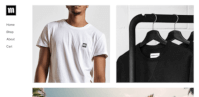 Create your own unique website with customizable templates.