At the Korakuen Hall today

Mugicha Nakagawa

(24-5-1, 14) [武田勇太] battled against

Naoya Okamoto (13-7-1, 6) [岡本直也]. The bout turned out to be one of the most enthralling of 6 Japanese title challenger decider bouts to take place at the holy land of Japanese boxing.



The fight saw Nakagawa take the early lead, landing his stiff jab and controlling the distance to being with. Okamoto upped the pace in round 3, especially with his body shots, and got a foot hold in the bout.

The fight back from Okamoto saw the crowd really get into the bout and both began to hold their feet more, until Okamoto was forced to back off as Nakagawa's accuracy and consistency took a toll on the less experienced man.

Sadly clashes of heads in round 7 saw Okamoto suffer a cut, a cut that would worsen from another clash off heads and eventually cause the bout to be stopped after 2 mins 26 seconds of round 7. The stoppage saw us go to the score-cards with Nakagawa taking a narrow majority decision with scores of 67-65, 67-66 and 67-67.

The win for Nakagawa sets up a potential bout with

Shingo Wake

in 2019 and despite losing Okamoto proved he was a better fighter than many had realised and he will certainly bounce back as a better fighter from this defeat.

(Image courtesy of boxmob.jp)

---

​Earlier this year we saw former amateur standout Seiya Tsutsumi (3-0, 3) [堤聖也] score a sensational and action packed win over the touted Junpei Inamoto [稲元 純平] to claim a B Class Tournament win. Following that bout Tsutsumi stated that he wanted to fight a Japanese ranked opponent before the end of 2018.

At the time it seemed plausible, but still very ambitious from the Watanabe gym fighter.

Today however it was confirmed that he's a man of his word and his next bout has been announced for December 1st and will see him taking on Japanese ranked Bantamweight Matcha Nakagawa (13-1-1, 5) [武田航], a former Japanese Youth Bantamweight champion and 2015 Bantamweight Rookie of the Year.

---

Tsutsumi, pictured above, is an exciting pressure fighter who looks to get in an opponent quickly and is very heavy handed, applying smart pressure to get inside. Although he's untested at this level as a professional it's hard not to imagine him making a mark on the higher echelons of the domestic, at the very least, and we regard him as one of Japan's brightest prospects.

Nakagawa began his career with 9 straight wins, before losing a competitive decision loss to Ryohei Takahashi in October 2016. Since then he has impressed claiming the Japanese Youth crown last year and recording 4 straight wins. The most recent of those was against Filipino foe Marzon Cabillo on G+ in Japan.

​The styles of the men should gel well and give us a brilliant match up.

For those interested in watching this bout, it's going to be shown on G+ alongside the return of

Yukinori Oguni

(19-2-1, 7) [小國 以載] and the Japanese Light Welterweight title bout between

Valentine Hosokawa

(23-6-3, 10) [細川バレンタイン] and

Takashi Inagaki (20-17-2, 9) [稲垣孝].

(Image courtesy of boxmob.jp)

---

Fans in Osaka who were hoping to see a Japanese Youth Bantamweight title fight between

Yuki Iriguchi

(9-2-1, 4) [入口裕貴] and

Matcha Nakagawa

(12-1-1, 5) [武田航] on Saturday will sadly be disappointed to learn that that fight has been cancelled as Iriguchi has become the latest Japanese fighter to fail to make weight, following a growing trend. Unlike the recent bout between

Daigo Higa

and Cristofer Rosales this bout won't take place, and instead has been cancelled.

The talented 20 year old Iriguchi had fought his last few bouts, including a Japanese Youth title bout in December, at Super Bantamweight and hadn't actually fought at Bantamweight since a December 2016 win.

On the scales Iriguchi was originally 500g, just over 1lbs, over the Bantamweight limit. After 45 minutes he was still over the Bantamweight limit and his gym, the Kadoebi gym, cancelled the bout on the grounds of health, with the promotional team behind the show agreeing it was the right thing to do.

Sadly for the Kadoebi gym this is the second notable time one of their fighters has failed to make weight in recent weeks, with

Coach Hiroto

(13-2-2, 4) [小内義人] failing to make weight for a bout back in March.

As a result of this bout being cancelled Nakagawa, who was supposed to be defending the title, will be fighting in an exhibition with his older brother

Mugicha Nakagawa

(22-5-1, 13) [武田勇太], who is expected to return fight in mid May in the Philippines.
Powered by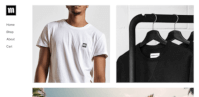 Create your own unique website with customizable templates.