Earlier today

Juiki Tatsuyoshi

(10-0, 7) [辰吉寿以輝], the boxing

son of the legendary

Joichiro Tatsuyoshi

, attended a press conference to announce his next bout.

The unbeaten second generation fighter will be headlining "Dramatic Boxing 79", on April 5th at the EDION Arena Osaka. His opponent for the bout will be

Daichi Matsuura

(6-3-2, 2) [松浦 大地] in what looks like another small step forward for Tatsuyoshi, who appears to be taking forward step after forward step.

As well as Tatsuyoshi's bout there was always a couple of other things announced for the show. One of those, what appears to be the chief support bout, will be an excellent match up between

Kyosuke Tsutsumimoto

(9-1, 8) [堤本京介] and Japanese based Korean

Tae Il Atusmi

(15-2, 7) [テイル渥美], in what looks like a sure fire fight of the show. We've also been informed that

Hibiki Jogo

(8-2, 4) [城後響] will be on the show.

​(Image from Boxmob.jp)

---

Earlier today at the EDION Arena Osaka fight fans saw Japanese based Korean Tae Il Atusmi (15-2, 7) [テイル渥美] score an 8 round decision win over Jerry Castroverde (10-5, 5), who is currently promoted by Nobuhiro Ishida.

The bout was Atsumi's first since blowing away Katsuhiko Kanno back in April whilst Castroverde, the naturally bigger man, was fighting for the first time since March 2017. Given that both men had been inactive there was some ring rust on both fighters.

Despite that ring rust Castroverde showed a good sharp jab early on whilst Atsumi looked the stronger man and managed to do well to avoid the right hands of the Filipino, and chip away. At the end of round 5 Atsumi's power left Castroverde in agony but the bell saved him from a follow up. Atsumi began round 6 quickly and looked to finish what he'd started but Castroverde showed his toughness to see out the storm.

The Filipino caught the Korean rushing in in round 7, and it seemed like Atsumi took the warning and backed off a bit in the final round, as realised Castroverde wasn't going to be stopped. At the end of the 8 rounds Atsumi took the decision with scores of 80-73, 80-74 and 78-75.realised Castroverde wasn't going to be stopped. At the end of the 8 rounds Atsumi took the decision with scores of 80-73, 80-74 and 78-75.

(Image courtesy of boxmob.jp)


---

We've known for almost a month that

Satoshi Shimizu

(6-0, 6) [清水 聡] would be defending his OPBF title against

Shingo Kawamura

(16-3-1, 8) [河村真吾] and former 3-weight world champion

Akira Yaegashi

(26-6, 14) [

八重樫 東] would be taking on

Hirofumi Mukai (16-5-3, 6) [向井 寛史] in a very attractive double header on August 17th. That card has now had some other notable names added to it.

One of those fighters is the once touted Sho Nakazawa

(10-2, 4) [中澤奨], who is yet to have his opponent named. He'll be having his first fight as a Ohashi Gym fighter, and will be looking to get his career back on track after suffering 2 losses in his last 4.

A more interesting bit of news for the card is that very exciting

Japanese ranked Featherweight

Tsuyoshi Tameda

(17-3-2, 15) [溜田 剛士] will facing offf with Japanese based Korean fighter

Tae Il Atsumi

(14-2, 7).

The hard hitting Tameda joined the Ohashi gym last year, when the Yonekura gym closed it's doors, and has scored 4 straight stoppage wins coming in to this bout. He's been looking for a big bout since claiming a Japanese Youth title last August and this is certainly a big bout with a lot, given he will be risking his ranking, and potentially taking a huge step towards a title fight with a win. As for Atsumi, who has also fought Teiru Atsumi in recent bouts, he will be coming in to this on the back of a quick blow out win against Katsuhiko Kanno, though was beaten back in December against Shingo Kawamura.

Given the styles of Tameda and Atsumi we're expecting a genuine thrilling, with both men havign spiteful power and aggresive mentalities. This really could turn out to be the best fight of the card.
Powered by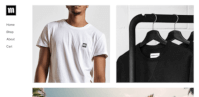 Create your own unique website with customizable templates.