The Super Flyweight division promises a lot at the moment, with an interesting mix of fighters. Sadly a number of those fighters, especially those at the top, are taking on less than testing opponents and challengers, whilst waiting to a big fight.

Today we saw Japan's

Ryuichi Funai

(31-7, 22) [船井 龍一] finally secure himself a big fight as he became the IBF mandatory title challenger, winning a world title eliminator against Mexican fighter

Victor Olivo (15-3-1, 7) in 2 rounds.

The first round was very much a feeling out effort from Funai, who really did nothing. Olivo managed to take the round with ease, by just boxing, using his movement to get inside and landing body shots as well as 1-2's. It was smart from Olivo, but Funai seemed to be over-patient, ultra cautious and tried to create too much room in what was awkward, rather than effective, movement.

The first 90 seconds of round 2 was very similar to how the opening round had been. Once again Funai waited, and waited, allowing Olivo to land body shots, get comfortable and force the action. It seemed like either Funai was waiting for the perfect moment to strike, or had frozen in such a major career fight. That however changed when he finally let his right hand go, and dropped Olivo with what was pretty much the first punch he connected cleanly with. Olivo stumbled, dropping down a second time before recovering to his feet and being allowed to continue.

The Mexican was still dazed when the fight resumed and Funai pursued his man, dropping him again and forcing the referee to wave off the bout with the Mexican down.

With this win Funai secures himself an IBF world title fight, so he will likely be facing Jerwin Ancajas in the new year. For Olivo he must have wondered what he got his by, as the right really came out of nowhere.
Powered by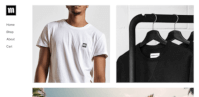 Create your own unique website with customizable templates.