Kazakh sources have informed us that

former amateur sensation

Daniyar Yeleussinov

(3-0, 1) [Данияр Маратұлы Елеусінов] has two bouts scheduled for what remains of 2018, and both of them will be firsts for the hotly tipped Kazakh hopeful.

The sources states that Yeleussinov was originally scheduled to fight on October 6th but that had been pushed back and he is now being added to the October 20th show in Boston, USA, headlined by the WBO Middleweight title fight between Billy Joe Saunders and Demetrius Andrade. The show, a huge show from British promoter Eddie Hearn and his team at Matchroom, will be Yeleussinov's second bout in the US.

It seemed the original plan was for the Kazakh to be fighting an 8 round bout, but his manager, Ziya Aliyev seemed to hint that it would now just be a 6 rounder as it won't be long until Yeleussinov returns in a second scheduled bout.

That second bout is pencilled in to take place on November 24th in Monaco, as part of Matchroom's third "Monte-Carlo Boxing Bonanza". At the moment the details for this bout seem very unclear, but it does seem obvious that Daniyar and his team will be looking to move into 8 round bouts sooner rather than later, and this November bout could well be his first 8 round contest, as well his third bout outside of the UK, following the bout in Boston.

It's worth noting that the last "Monte-Carlo Boxing Bonanza" featured Dmitry Bivol in the main event, with the Kyrgyzstan born Russian scoring an stunning first round KO win against Trent Broadhurst.

We're expecting more details of both bouts to be revealed shortly and it's fantastic to see that the 2016 Olympic gold medal winner is looking to stay active.

(Image courtesy of Matchroom)

---

Earlier today it was revealed that former Kazakh amateur sensation Daniyar Yeleussinov [Данияр Маратұлы Елеусінов] had signed a professional contract, with British promoter Eddie Hearn. Not only that but they have also scheduled his debut on April 28th in New York as part of the under-card for Daniel Jacobs v Maciej Sulecki, which will also feature rising Uzbek Shohjahon Ergashev (11-0, 11) [Шохжахон Эргашев].

As an amateur Yeleussinov was a genuine stand out, winning Gold at the 2013 World Amateur Championships, the 2016 Olympics, the 2010 and 2014 Asian games and and the 2013 and 2015 Asian Championships.

His addition to the Matchroom stable will see him fighting not only in the US, on the April 28th cardm but also in the UK with Eddie Hearn expecting the Kazakh to make his UK debut later this year. He's expected to be fast tracked to the top and could well find himself in the world title mix sooner rather than later.

At the moment the full details of his debut, such as opponent, distance and weight, haven't been announced but they are expected to be made public in the near future.

(Image courtesy of http://www.skysports.com)


---

Former amateur stand out Daniyar Yeleussinov (0-0) [Данияр Маратұлы Елеусінов] has signed his professional contract ahead of his debut, which is now expected to take place in May in China.

The talented Kazakh was a real star in the unpaid ranks, where he ran up an exceptional 246-14 record winning gold medals at the 2013 World Amateur Championships, the 2016 Olympics, the 2014 and 2010 Asian Games and the 2015 and 2013 Asian Championships, along with a silver medal at the 2015 World Amateur Championships. Given that level of achievement his professional signature was a hugely attractive one for every major promoter in the sport, though he's chosen to sign with little known Australian outfit MJA Entertainment, who instantly announced themselves as a serious outfit with Yeleussinov's signature.

Although he's signed a deal with an Australian promoter, and will be debuting in China, it seems the Kazakh will be based in the US with his training set to be based in Florida. Despite all the nations involved few would doubt that Yeleussinov will be a professional star. In fact his team seem to be suggesting that the Welterweight hopeful could be mixing for regional titles in just a few fights, potentially meaning that by the end of 2017 we could see Yeleussinov fighting for titles.

At the moment there doesn't appear to be a set date, or opponent for his debut, but given his ability and his pedigree it's fair to say that that that debut will be very highly anticipated by fans who have seen the extremely talented counter puncher in action, and those who haven't will get a treat when they see him in a professional ring later this year.

Powered by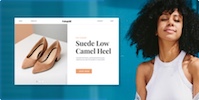 Create your own unique website with customizable templates.