This past weekend we saw 2016 Olympic gold medal winner

Daniyar Yeleussinov

(5-0, 3) [Данияр Маратұлы Елеусінов], score an impressive win over

Marcos Mojica

(16-3-2, 12). The performance was the most complete of his young career, despite some pretty harsh and uncalled for criticism from Sky commentator Matthew Macklin.

​Today Yeleussinov's manager Ziya Aliyev has been quoted in the Kazakh press in regards to the performance and to Yeleussinov's future.

​Firstly Aliyev has revealed that his charge went into the bout against Mojica with an injury, an injury that in all honesty he hid really well in the ring.

​Secondly the plan is for Yeleussinov to move into title bouts, and 10 round contests in the new year. It seems likely that his next bout will end up taking place in either February and March and being either his final 8 round bout or a 10 round contest, though the details do still need to be arranged, such as specific date and venue. Aliyev also stated that one of those options would be in New York whilst the other would be in London.

​After that Spring return the plan is to move onto a regional title fight in the Summer, though it doesn't seem like much has been put in place for that at the moment, with a hard announcement expected to be made in January or February. That one will certainly be a 10 round bout and it seems like Aliyev will be announcing that bout officially in Astana in the new year.

Although it wasn't made clear in the comments to the press it's likely that Yeleussinov will win a regional title and make a few defences before being moved into a world title bout, with that potentially being put off until 2020, depending on how much Yeleussinov develops and improves in 2019.
Powered by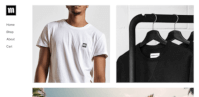 Create your own unique website with customizable templates.