Earlier today we were informed that the JBC may be set to order a rematch between

Keita Kurihara

(13-5, 11) [栗原 慶太] and

Yuki Strong Kobayashi (14-8, 8) [小林佑樹], after their December 24th bout for the OPBF Bantamweight title fight, saw numerous time keeping errors potentially effecting the outcome of the bout.

The errors included a 1 minute 16 second break between rounds at one point, a 2 minute break between rounds at one point and a long 4 minute round.

​Strangely at least 1 of those errors clearly helped out the eventual loser, Kobayashi, who was given a few extra seconds to recover following a knockdown at the end of round 5, a round that saw him being dropped badly on the bell. It could well have been a mistake caused by how late in the round the knockdown came. Notably however the 6th round went on for 4 minutes, rather than 3.

There is serious talk that the bout will be declared a No Contest upon review and the two men will have a rematch. On the other hand another option is that the result, a unanimous decision for Kurihara, with scores of

113-111 from all 3 judges, stands and the men will just have an immediate rematch.

Amazingly the bout saw Kobayashi being dropped 4 times, once each in rounds 1,2,5 and 12 with the final knockdown essentially deciding the bout.
Powered by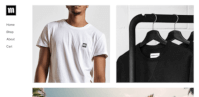 Create your own unique website with customizable templates.