Earlier today it was revealed that the highly anticipated female bout between

Kazakh fighter

Firuza Sharipova

(9-1, 4) [фируза шарипова] and

unbeaten Finnish boxer

Eva Wahlstrom (22-0-1, 3) has been postponed after Sharipova suffered an injury in training.

​The two fighters were set to fight in Russia on December 22nd, though the injury of the Kazakh will keep her out of training for around a month, forcing the bout to postponed, at the very least though could cause it to be cancelled all together.

Sources in Kazakhstan stated that they will be looking to re-organise the fight for a later date, expected to be in early 2019, and will offer ​the Finn compensation for her training costs, as well as suggesting she doesn't take an interim fight, and risk an injury herself. It will however be up to Wahlstrom as to whether or not she's happy to wait. Given she has fought just once this year there is a chance however that she does look else where for her next bout.

​The bout was supposed to see the IBO title, held by Sharipova, and the WBC title, held by Wahlstrom, being unified and the two had gone face to face to help build the anticipation after Sharipova's last bout, back in September.
Powered by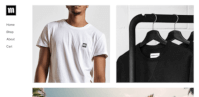 Create your own unique website with customizable templates.