Moments ago we had a Japanese title challenger decider bout at Flyweight, as the unbeaten

Junto Nakatani

(17-0, 12) [中谷 潤人] battled with recent OPBF title challenger

Shun Kosaka

(15-5, 4)[小坂駿] at the Korakuen Hall. The winner was guaranteed a shot at the Japanese Flyweight title in the new year whilst the loser was going to have to enter 2019 with some work to do to get a title fight.

​The first round was a frustrating round to watch as Kosaka seemed to be wanting to avoid engaging and taking anything, only really being caught by a single left hand of note, whilst landing nothing of his own. It was clearly part of his game plan to make Nakatani miss, but he failed to punish him.

Sadly for Kosaka his gameplan seemed to fall apart in round 2 as Nakatani upped the tempo and landed a number of stiff single shots, notably short southpaw left hands up top and spiteful body shots. Kosaka again landed next to nothing as Nakatani moved into second gear. Kosaka seemed to realise that round 2 was a bad one for him, so he again went into a more negative mindset, though did get dragged into a brawl late in the round as both tried to make a claim for the round.

In round 4 we saw Nakatani again find his timing and range and land some solid shots on Kosaka, getting his left hand into play regularly. Kosaka managed to land one really good right hand but it seemed to bounce off Nakatani who was beginning to dominate in a clear fashion. That lead Kosaka to try and change his tactics in round 5 but whether he was on the inside or the outside he seemed to be coming off second best, and Nakatani walked through his best shots. To end the 5th round Kosaka seemed to be stunned but Nakatani didn't get the time to try and close the show.

Kosaka entered round 6 with his nose bleeding and his left cheek showing visible bruising. Sadly for him the round saw him take a significant amount of punishment as Nakatani found a way to sustain his work on the inside and really hammer Kosaka with uppercuts and hooks. The fight continued mostly on the inside in round 7 and it lead to a brutal beating for Kosaka, who would take a number of spiteful head shots and body shots. The blood from Kosaka's nose smeared across his face and he would be dropped following an a head snapping uppercut and a spiteful left hand.

Having been dropped in the penultimate round, hurt numerous times and clearly behind we wouldn't have been surprised for Kosaka's corner to pull him out at the start of round 8. He however went out for the final round and may well have done enough to win round, landing a solid number of right hands. Nakatani seemed to spend much of his time looking to take Kosaka out with a single shot, but could never land it.

The judges all had Nakatani as the winner, scoring it 80-71, twice, and 79-72.

With the win Nakatani secures himself a Japanese title fight in 2019, becoming the second fighter to secure himself as the challenger for the Champion Carnival, along with

Reiya Abe

who was essentially put into his mandatory position by default. For Kosaka however this was his second straight loss and he will have a lot of rebuilding to do after this one-sided loss.
Powered by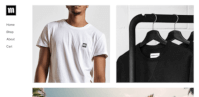 Create your own unique website with customizable templates.